Brunch, the Romanian app for online collaboration, attracts EUR 250 000 from Ulpia Ventures
Brunch is a tech startup that aims to help web developers, designers & marketers collaborate better online through their live website feedback app. The product is built by Andrei Stoica, CEO and Razvan Statescu, CTO and funded by Ulpia Ventures, founded by Mihai Ivascu. The funds from this round will be used to further develop the app and international scaling.
Brunch is built on the desire to improve communication and collaboration processes between teams that build and optimize websites or web presentation pages.
From content creators, web designers and marketing people to web developers, this app facilitates managing feedback and contributes to a faster launch of websites that translates to reduced time and financial costs.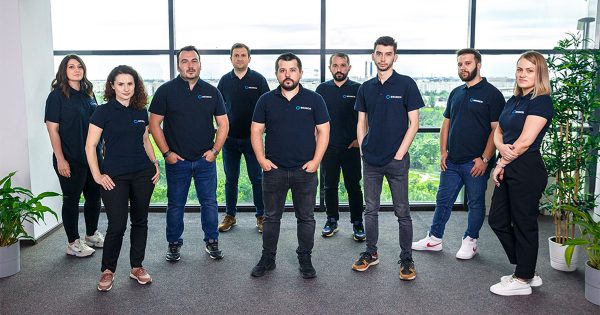 Brunch facilitates:
Adding feedback and comments on live websites
Adding feedback on websites the user doesn't own
Collaboration to modify content and style on any website
Working together with an unlimited number of collaborators
Easy collaboration with experts on design and content optimization
Brunch has recently caught the attention of entrepreneur and investor Mihai Ivașcu, CEO of Modex and Investment Partner at Ulpia Ventures – the investment fund created in 2021 to support start-up entrepreneurs and big teams ready to scale internationally.
Aside from the EUR 250 000 funding (that will be used to grow Brunch user base and support marketing activities), Mihai Ivașcu will use his 15 years entrepreneurial experience to help scale the company through mentorship and consultancy.
"My experience of growing the Modex brand, from a blockchain startup into a tech company that builds latest generation software solutions with a global presence in four offices and over 100 employees, inspired and encouraged me to create Ulpia Ventures Investment Fund. Brunch and the application the two young Romanian entrepreneurs created fits perfectly with the concept we envisioned for Ulpia Ventures.
The EUR 250 000 funding will enable Brunch to reach the next level of development, to become market leader in less than one year and to create a new trend among web developers, content creators and marketers.
We are happy Brunch joins the Ulpia Ventures family, alongside other tech companies and I know we will make great things together, all the while solving real life problems through emerging technologies developed by the new wave of entrepreneurs." – Mihai Ivascu, founder of Ulpia Ventures.
The application targets users worldwide with a focus on Europe. Brunch's hosting servers are located in Europe, user data is processed in accordance with the European regulation and respecting users' need for web safety and privacy.
"We have been working in digital marketing and web development for over 10 years and we identified a market need for a platform that can facilitate web collaboration for building new websites and optimizing existing ones. Brunch reduces time spent and financial resources invested, improves communication and the feedback process, being at the same time really easy to use by anyone. This investment is a proof of trust from our partner, it confirms our business model and helps us accelerate growth." – Andrei Stoica, CEO Brunch.
The app offers both a free plan to use and test and two paid plans: one dedicated to freelancers (USD 19/month) and a business plan (USD 79 /month).