Mark Jewitt Joins &FRIENDS as a Creative Director
Global production partnership &FRIENDS welcomes Mark Jewitt to its growing team. With two decades of experience in writing, editing, art direction, motion graphics and photography, Mark will be overseeing the entire creative output of the global production business – reinforcing its unique positioning of blending the best of technology with senior in-house creative firepower.
With a knack for creative problem-solving and extensive production, post production and camera knowledge, Mark's vision for a collective team environment further complements &FRIENDS' unique approach to solving clients' needs – namely by offering a proprietary in-house platform that enables businesses to build bespoke teams of creative specialists, in any global market.
Prior to joining &FRIENDS from Prodigious UK, Mark has worked on an enviable list of brands including Yamaha, Red Bull, Canon, Jaguar Land Rover and The Volvo Ocean Race. He's also done work for The Scottish Government (YDA award) and The Mail on Sunday. Mark cut his teeth in production straight out of university, working on a number of projects including the feature film The Darkest Light.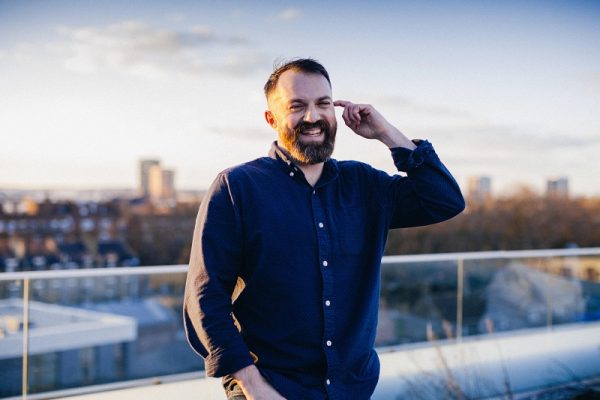 Having studied in Manchester, Mark spent his early career in the city – landing a hybrid creative, editing and director role at one of its most celebrated production companies, The Gate Films – before taking Creative Director roles in Amsterdam (Magenta Films) and London (Tangerine and Prodigious).
In his new role as creative director at &FRIENDS, Mark will be supervising the entire creative process, managing projects and supporting the creative team to deliver on clients' visions. He will also be responsible for providing leadership and guidance to &FRIENDS' growing in-house creative team – nurturing the collaborative environment, while also taking a role in shaping the company's future growth.
Tom Maberly, Founder/MD at &FRIENDS, adds:

"Mark knows his onions! He's been there and done it so to speak, so to have his experience – from creative ideation, production, post and delivery, combined with his instincts for solving creative problems – make him a great addition to the team at &FRIENDS."
Mark Jewitt, Creative Director at &FRIENDS, comments:

"I'm so happy to be a part of a fast-growing company and a team who are challenging the 'old' way of doing things. It really is the right time to be shaking up the relationships between creative, production and client. I think advertising is about selling the product and making the brand feel as cool, interesting or funny as possible, and &FRIENDS offer the best tools and solutions possible, so I'm thrilled to be joining the team."
Matt Carroll, Founder/Executive Creative Director:

It's an exciting time here at &FRIENDS, with our in-house team, our global community of makers and client list all growing exponentially. Mark embodies our philosophy of blending the best of tech and human expertise – with his deep understanding of production, and experience across the creative mix. On top of all that, he's a thoroughly nice person!