New CEO for Rogalski Grigoriu PR
Romanian agency Rogalski Grigoriu Public Relations appointed a new CEO, the 2nd in 6 months, after Simona Dan, holder of the position after Eliza Rogalski took over the CEO duties for Tempo Group, decided to step down and follow new professional opportunities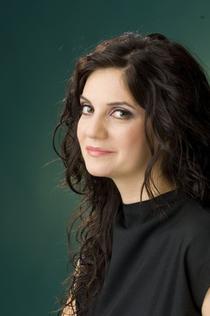 Alina Damaschin will take over Rogalski Grigoriu PR on December 1st and has over 10 years brand communication experience and a constant interest, in the last 3 years, for digital communication.
"I thank to Simona for her contribution at building one of the most mature and creative PR teams in Romania, that will continue to bringing value to our clients through ideas that influence consumers' choices and thinking. I trust Alina's capacity of bringing forward the innovative reputation of the agency, seizing all the opportunities of this moment of change in the industry", Eliza Rogalski, CEO Tempo Creative Group, said.
"After almost 7 years of working with Tempo and Rogalski Grigoriu Public Relations, I consider I reached a professional level that make me adopt a new perspective over my career. Rogalski Grigoriu PR will remain my heart's project (…)", Simona Dan said.
With over 10 years experience on Romanian communication market, Alina Damaschin worked as account director, client service director and was co-founder of a digital communication agency, Kaleidoscope. She left Kaleidoscope after the agency entered BBDO Group Romania. She managed  campaigns for local and international brands such as Rexona, Ariel, Pampers, Philips, Caroli, Holcim and Ferrero, and she was also involved in social campaigns.
"As a communication specialist, it is an opportunity to contribute, along with Rogalski Grigoriu's team, to the development of PR closer to the business and consumer's understanding. I am sure that, together, we can activate the most relevant "social media relations" and we can create ideas with substance and impact for our clients' consumers", Alina Damaschin, CEO Rogalski Grigoriu Public Relations, said.
Rogalski-Grigoriu is one of the most successful Romanian PR agencies and was lead, until June, by Eliza Rogalski, appointed afterwards CEO of Tempo Group, Romanian group of agencies working in advertising industry that was founded by Dragos Grigoriu.
Rogalski Grigoriu is the only Romanian agency awarded two years in a row at IPRA, having in portfolio also a Sabre in 2006 for crisis management, and 2 awards – Sabre 2010 and Cannes Lions 2010 – for financial communication.