Avon and Rankin worked together on AVON's winter 2018
Global beauty brand AVON and London based fashion photographer Rankin have joined creative forces to capture four stunning winter beauty looks, bringing together high-end style with accessible and on trend beauty.
Showcasing AVON's winter 2018 color edit, the photo series is comprised of four high fashion looks, shot as unique portraits; the looks, named Molten Metals, Fired Up, Go Galactic and Divine Dream, are inspired by the trends that dominated the AW18 season's catwalks.
Executed as a highly collaborative process, the partnership both further fuels AVON's ascent as a leader in trends and the color category and cements the brand's position within industry.
The Global campaign starts on November 9th both as a digital online campaign and a special print insert campaign will also run in a number of leading UK print titles including – Hello and Hello Fashion Monthly, Grazia, Elle, Cosmopolitan, Harpers Bazaar, Heat, Red, You Magazine, Sunday Express S Mag and Style.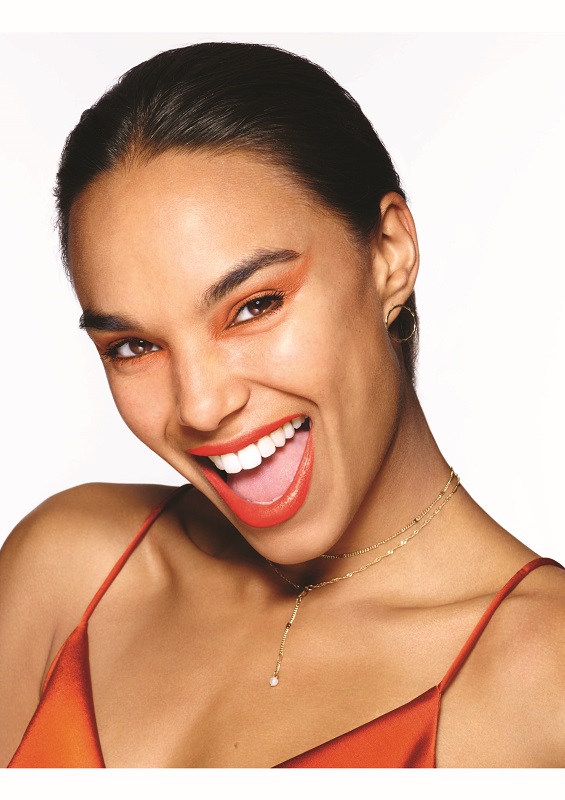 I was really inspired by AVON's mission to democratize beauty and fashion trends, because for me I really believe in fashion and beauty for all, I don't believe in it being for a select group of people. I've always been more comfortable being a beauty photographer, and I started challenging the beauty norms back in the mid 90s through who we chose to shoot, and I love projects like this that are about making people feel confident and empowered, and this feels like a really great extension of what I do normally. One of AVON's objectives is to change the way they react to trends and that was exciting for me, as when we executed this campaign I think I brought an edginess to the aesthetic of it to push the audience a little bit more, and I think the power of it is within that (…) I'm very much about the audience and AVON's reach is unbelievable; they've been around for 130 years, developing products, empowering women and their ambassadors, and allowing them to become their own entrepreneurs. We talk about infuencers in this world we live in now, and this is something they've been doing right from the beginning.

AVON's social media was their AVON Representatives going out and talking to their friends and I think that's a proper social movement. I'm excited to work with a brand like that because to me, they have such an amazing connection with their audience and there's an authenticity to it.

Rankin
Credits:
Client: Avon
Ad Agency: The Full Service
Director: Rankin
Creative Director: Russell Weaver
Creative: Julia Salotti
Producer: Joshua Parsons
Production Company: Rankin Photography
Photographer: Rankin
DOP: Marcus Domleo
Hair: Nick Irwin
Hair Assistants: Linus Johansson, Ellie Bond
MakeUp: Marco Antonio
MakeUp Assistants: Massami, Dorota, Ceci
Manicurist: Jess Thompson
Manicurist Assistant: Keziah
Stylist: Kim Howells
Styling Assistants: Emi Papanikola, Chantal Des Vignes
Models: Ellen Burton & Maisie Daniels @ Profile, Leilli St Clair  @ Nevs, Maria Crittell @ The Hive
Background Talent: Bluebell, Elina, Eleanor, Paris, Oliver, Yemi, Kyle @ Profile, Emily @ IMM, Beverley @Zone