The new Napolact packaging honours the Romanians in the first lines' efforts
From August to October including, Napolact will bring on the market new packaging for milk (both ecologic, as well as conventional, on can and at pet), packaging that is part of the new brand's campaign "Cinste Vouă!" It celebrates the heroes of the pandemic period, the ones that were in the first line in fighting it: the doctors, the delivery people, the factory workers and the stores' workers. Taking all these into account, the new packaging has jobs nd social roles drawn on it. Moreover, the campaign honors also the heroes that have less visibility during these times, but that truly deserve to – mothers, dads and grandparents will be present on the ecologic milk packaging.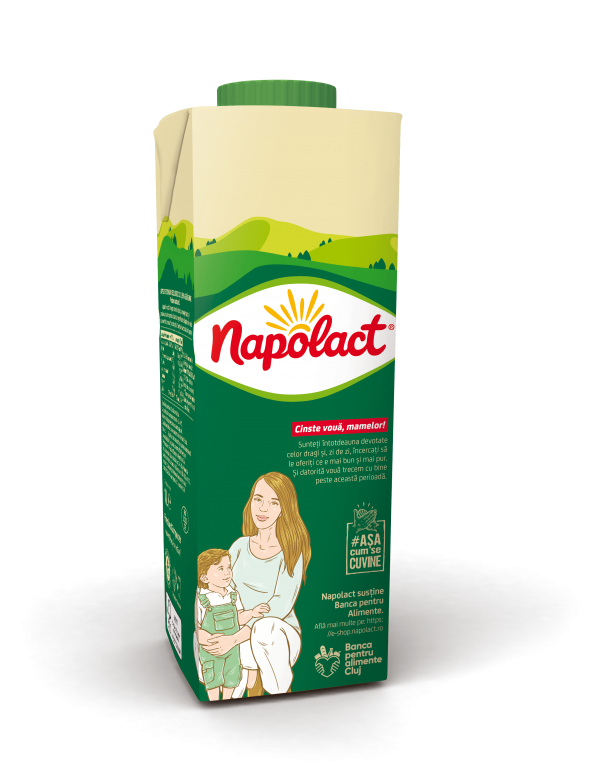 The campaign «Cinste Vouă!» is one in perfect connection with our mission: we want to contribute to a Romania as it should, not only from the nutrition perspective, but as well as for the community one. As such, it's natural to honour the heroes that took the hard toll of this period and to show our gratitude towards them. Moreover, we wanted to thank our mothers, dads and grandparents whose efforts deserve more visibility and more appreciation. At the same time, we are thanking our labels' and pakaging's suppliers. They were enthusiastic about this approach and supported us in each of its steps," said Razvan Orbulescu, Marketing Director Friesland Campina Romania.
Moreover, because Napolact is always be the side of its consumers and continues to help offer them a good nutrition, with dairy from the heart of Ardeal.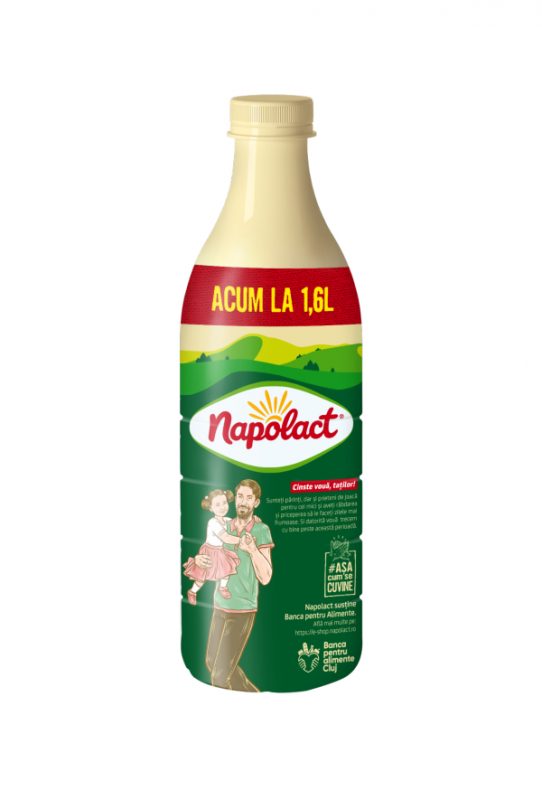 Because during this period the nutrition is more important than ever and is essential for mentaining the health, we continue to support Cluj's Food Bank through donations in Napolact products and by facilitating the donations the consumers can make via e-shop.napolact.ro. Until now, we have donated with the help of our clients over a thousand kilograms of products," explained Ravzan Orbulescu.
Starting the pandemic Friesland Campina Romania has been donating until now over seven tons of Napolact products towards associations in Cluj and Mures, amongst which the Infectious Diseases Cluj and The Center for Elders in Targu Mures. In Bucharest, Napolact delivered diary products towards the hospitals that represent the first line in fighting COVID 19: Victor Babes Hospital, Bals Hospital, Cantacuzino Hospital, Bagdasar Hospital and Coltea Hospital.