Leagas Delaney launches new digital campaign – "Rituals of My Life" – for independent luxury watchmaker Patek Philippe
Independent creative agency Leagas Delaney has unveiled its new digital campaign for Patek Philippe – 'Rituals of My Life' which launched today across eighteen markets, to celebrate the launch of the Manufacture's latest timepieces for their iconic Ladies' Twenty~4 collection.
The creative campaign's core premise centres on elegantly showcasing the precious, personal moments that punctuate a modern woman's multi-faceted life. Led by a series of short films, these 'rituals' drew inspiration from the habits and behaviours of the Twenty~4 target audience, who have been increasingly sharing their personal and treasured routines on their social channels, for others to appreciate and admire.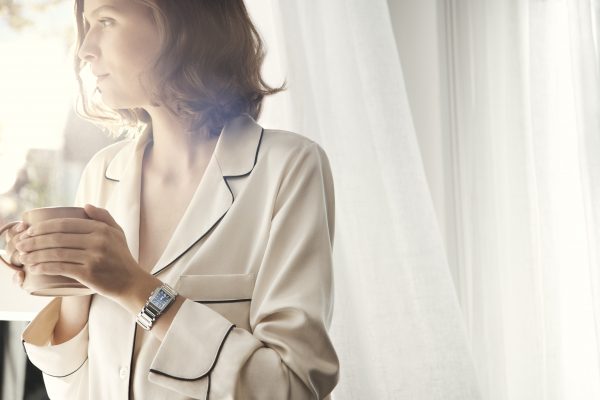 Leagas Delaney captured the essence of their daily rituals to create a campaign platform that is stylish, aspirational, flexible and entirely digital-first. The campaign assets conclude with the famous tagline "Begin your own tradition", reflecting the personality and lifestyle of the confident Twenty~4 woman, whose values are shared by Patek Philippe.
Leagas Delaney took care and attention to ensure the rituals developed felt suited to the challenging and changing times of the pandemic and successfully undertook a London-based shoot with all safety protocols in place. The campaign launches across digital and social platforms today.
Tim Delaney, Founder and Creative at Leagas Delaney, said:

"The brief was to appeal to a younger female audience. By acknowledging a behavioural trend in these women, we were able to create a beautiful campaign that is relevant, interesting, and suited to our Twenty~4 woman, Patek Philippe, and their favourite channels."
Advertising agency: Leagas Delaney
Agency lead: Henry Bartlam
Concept/Creative Director: Tim Delaney
Art Director: Pete Bell
Media Agency: Initiative Media
Photographer: Stefan Heinrichs
Director Of Photography: Alex Reid
Models: Emilie Ostbjerg Eriksen and Elisabeth Erm
Leagas Delaney is an independent and integrated creative agency with offices in London, Hamburg, Milan, Shanghai and Los Angeles. We believe in redefining desire to provoke action – giving consumers seductive, creative experiences at every point of the customer journey. For 40 years, some of the world's biggest companies have trusted us with their brands, a responsibility that is as stimulating for us today as it was on day one.
Patek Philippe is the last remaining independent and family-owned luxury watch maker in Geneva. Owned by the Stern Family for 4 generations, Patek Philippe holds a unique reputation and the highest level of respect among watch connoisseurs due to the perfection of its timepieces and the artistry of its watchmakers. It is widely considered to be one of the most prestigious watch manufacturers in the world, a position confirmed by its constant quest for perfection since the company's foundation in 1839.