Romanians bought 3 times more ATVs and motorcycles since the pandemic. 30% of ATVRom's sales, through the TBIPay financing solution
300% higher sales of ATVs, motorcycles, but also scooters, ski jets and accessories in 2020 compared the previous year, ATVRom states. One in 3 customers financed their hobby during the pandemic through the TBIPay solution, which offers 100% online access to loans, with approval in just 10 minutes, minimal documents and no visits to the bank.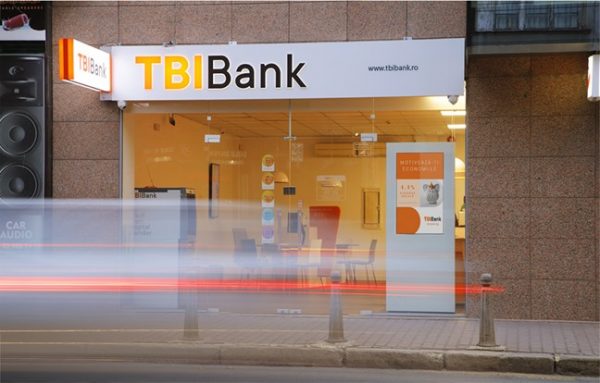 Since the Covid-19 outbreak, ATVRom's recreational vehicle sales have increased each month, both in number and value, confirming the Romanians' needs for outdoor activities that comply with social distancing measures and limit the spread of coronavirus. The partnership between TBI and ATVRom successfully boosted the sales numbers and this is due to the convenience of TBIPay's financing solution.
TBIPay is part of the product portfolio offered by TBI, leader in covering financial needs in the South East Europe region, and offers an innovative lending experience. With TBI, customers can immediately purchase what they want, in a simple and fast process, and pay later, in instalments appropriate to their personal budget, while merchants from any industry can increase their sales.
Ionuț Sabadac, Merchant Solution Sales Director at TBI

"TBIPay had a major contribution in increasing the online sales of ATVs and other recreational vehicles in ATVRom's portfolio in the context of the pandemic. TBIPay is a solution that helps our partner merchants sell more – both in physical and online stores – thus combining financial products with technology"
"Most customers are people with an adventurous spirit, who want to experience a unique activity, but also residents of rural areas who see in an ATV a practical tool in the household. Regardless of the reason why they decide to buy a recreational vehicle, customers want to be able to enjoy their purchase as soon as possible. For them, TBIPay is a convenient way to get what they want right away, while for us, at ATVRom, it has already proven to be an effective solution to increase sales", explains Mircea Comana, General Manager within ATVRom
With the TBIPay financing solution, ATVRom customers can buy ATVs, motorcycles, scooters, electric cars, ski jets, bicycles, boat engines and many recreational vehicle accessories both from the online store and from showrooms in over 10 cities in the country.
TBI Bank is a consumer, SME and merchants focused phygital lender operating in Romania, Bulgaria, Germany, Sweden and Poland. The bank is part of 4finance, one of Europe's largest digital consumer lending groups. Through a network of 300 locations, a variety of digital channels, and a trusted network of over 10,000 merchant locations, TBI Bank has been serving more than 1 million customers. A successful business model and customer-focus approach allowed TBI Bank to be one of Bulgaria's most profitable and efficient banks in South Eastern Europe in the last 7 years, including number 1 for 2020. TBI Bank's team of dedicated professionals works hard for a future powered by technology in order to become the next gen digital lender.