McCann Worldgroup Romania won at Cannes Lions, 10th years in a row
McCann Worldgroup Romania remains the most awarded agency on the Romanian market at Cannes Lions festival, after winning for the 10th year in a row.
In 2011, McCann București, MRM Romania and UM Romania won 11 awards in Cannes Lions, including the Grand Prix and the Titanium, with the campaign Rom American, developed for the ROM chocolate bar.
10 ani years later, in 2021, the same partnership McCann Bucuresti, MRM Romania and UM Romania, won: Gold, Silver and Bronze for the campaigns "Piața la Drum", developed for Mastercard and "The Sponsor of Cancelled Events", developed for Rom.
Now the total of Lions won by the agency reached 39, a record for the local advertising market.
"It is with a great pride and yes with just loads of simple happiness that we share the zoo keeping of 39 Cannes lions with our clients. McCann Worldgroup Romania shows persistence and consistency when it comes to our profound raison d`etre which is finding and securing a meaningful role for our brands. It intertwines with what we believe is our place in our industry and in our society – adding value and nurture a purpose. It makes us great listeners, super curious by nature and in a constant search for the most profound insights. It also makes us invest a lot in our enduring long and warm relationship with our clients and care for our people. Translating it all into a creative marketing work ignites conversations and engagements that make a long lasting business impact for our clients. As volatile as the future is and we all experienced it recently, McCann Worldgroup Romania would keep on pursuing its course, true to itself with the commitment to grow our people , our clients business and ours ,while innovating and reaching out relentlessly to the new frontiers," said Sagit Tzur Lahav, CEO McCann Worldgroup Romania.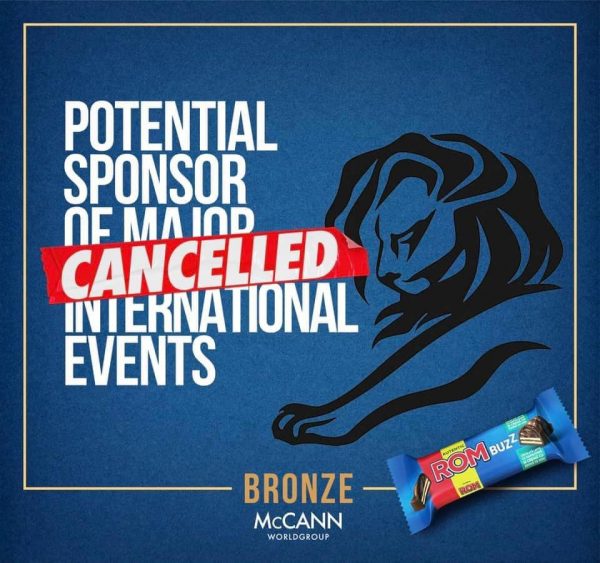 "In hard times when people and brands feel depressed and discouraged, was the best moment for ROM to stand up and call for optimism by turning the issue of cancellation into a huge opportunity to create a ''buzz''. Brave brand brings together brave and daring people.This DNA of ROM fuels the creativity, the agency makes the magic and the client is overwhelmed!" commented Gabriela Munteanu, Marketing Director, Kandia S.A.