GlobalDots partners with Coralogix
GlobalDots, a cloud innovation leader, partners with Coralogix, a full-stack observability platform, to provide web-based companies with a smart, cost-effective solution to monitor their CDN logs. Through this partnership, GlobalDots and Coralogix help businesses gain overlooked insights in real time while significantly reducing storage needs, leading to between 40 and 70 percent savings on monitoring costs. 
CDNs are the Internet's lifeblood, making the Internet faster by delivering cached content from servers closer to the end user. Despite this, most IT departments don't monitor CDN logs due to a lack of time and resources. By ignoring or disregarding CDN logs, companies are missing out on vital data offering insights on user interactions and the website's health and performance, or user experience. Without CDN log insights, online businesses' security against bot or DDoS attacks fail to effectively protect their cyber activities, leaving the business vulnerable.
As a 20-year global CDN leader and premier partner of several major providers, GlobalDots leverages Coralogix's centralized observability platform to store, analyze, and monitor CDN logs for web-based companies. The partnership empowers GlobalDots's customers to simply and affordably gain access to key data that they would have otherwise missed, enabling better decision making and strategizing. Some benefits include faster incident resolution time, reduction in development time, a 99 percent decrease in errors, and more.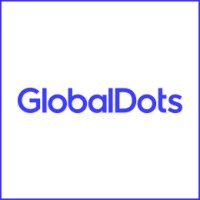 A leader in cloud innovation, GlobalDots connects over 1,000 global businesses with the latest cloud & web technologies. Its holistic, tailor-made solutions and professional services promote the most efficient function for business goals via analysis of a company's technological needs along with its internal business operations.
Coralogix's fully managed SaaS platform provides real-time insights and trend analysis for logs, metrics, tracing, and security data for cloud-based businesses, without having to depend on storage or indexing. Coralogix leverages machine learning algorithms to provide 24/7 observation of log patterns, providing notifications when behavior deviates from the norm.
"Coralogix is a natural partner for us, because its platform is the most potent one for CDN-heavy industries like gaming, streaming, eCommerce, and media platforms" says Yuval Rachlin, GlobalDots's CEO. "Our long-standing CDN experience allows us to provide customers with spot-on dashboards for their performance and security requirements, helping our clients significantly reduce MTTRs and downtime. It creates a solid competitive advantage."
"Partnering with an industry leader like GlobalDots, with two decades of experience, was mutually beneficial for both of us," says Ariel Assaraf, Coralogix's CEO. "Together we are providing businesses with an affordable all-in-one solution that empowers them to increase every aspect of their online operations."
GlobalDots is a 20-year global leader in cloud innovation, connecting over 1,000 global businesses with the latest cloud and web technologies, such as Security, Web Performance, DevOps & Cloud Management, Corporate IT, and advanced AI/ML models. Led by a team of seasoned engineers and architects, GlobalDots offers easy end-to-end innovation adoption, from consulting to ongoing professional services, proactively introducing newer and better solutions to support businesses in maintaining a scalable, up-to-date technology posture in a quickly-changing world. With our implementation expertise and high-end professional services, we empower clients to streamline business processes and scale globally at ease.
Coralogix is the leading in-stream observability platform, using proprietary Streama© technology to provide modern engineering teams with real-time insights and trend analysis for their data with no reliance on storage or indexing.