Pride in London appoint Tim Noblett as marketing lead
Pride in London, the LGBT+ festival, has appointed Tim Noblett as Director of Marketing. He takes over the pro bono position from Asad Shaykh, who will now be Group Strategy Director. He will work with Pride In London alongside his TMW UNLIMITED duties.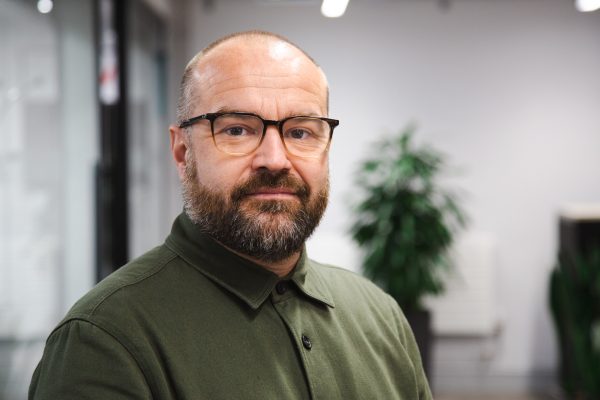 Noblett, who is also Head of Data & Insight for the integrated creative agency TMW Unlimited (part of UNLIMITED) will be responsible for managing the marketing activity for Pride in London. This includes campaigns to support Pride's Got Talent and the Unity Awards, as well as delivering the main campaign for the event itself. Noblett will be working with media partners including Gaydio and The Independent to develop and deliver campaigns.
Last year's Pride in London Parade, the 50 year anniversary of the original march, was labelled "the biggest and most inclusive event in history" after over 1.5 million people attended. It was accompanied by the successful #AllOurPride campaign, crafted by an entirely LGBT+ creative team, which highlighted the links between the last five decades of activism with the contemporary achievements and struggles of the LGBT+ community. [#AllOurPride YouTube Link]
This year's Pride in London will be on July 1st 2023.
Asad Shaykh, Group Strategy Director, Pride in London & Head of Strategy, Grey London said,

"I am beyond delighted to have Tim join as the Marketing Director for Pride in London. Tim has been instrumental in delivering the 50th Anniversary of Pride with me last year. The evolution of his role is not only well-deserved but also well-timed. His passion for our communities coupled with his data prowess will ensure Pride 2023 will be both heartfelt and impactful, upholding our evergreen values of Visibility, Unity and Equality."
Tim Noblett, Director of Marketing, Pride in London & Head of Data & Insight, TMW Unlimited (part of UNLIMITED) said,

"I'm excited to join the board of Pride in London and support the efforts of the team on delivering for London's LGBTQ+ communities. As we see more attacks on the community, especially our trans siblings, the role of Pride takes on an increasing significance."