Rusu+Borțun's latest client is Romanian Interior Design Association (RIDA)
The advertising agency Rusu+Borțun started the collaboration with the Romanian Interior Design Association, for which it has already developed and launched the new website, before the special Gala that took place on May 10.
The fit between client and agency was quick and clear, with the agency having rich expertise in digital products, including websites, in UX & UI & digital design, as well as communication for various projects in the creative industries, and the clients clearly knowing what they want and need. More precisely, a platform that looks good, highlights design projects, but that primarily functions as a well-developed data and rankings aggregator. Moreover, the clients' business objectives consist of selling media space to sponsors and increasing the membership rate.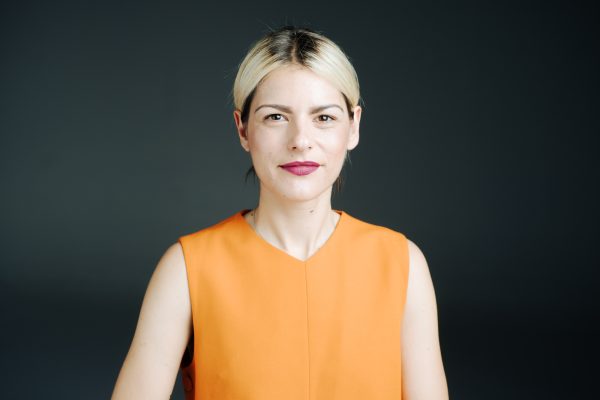 "The agency's portfolio includes news and gaming applications, measuring selectively collected waste and digital monetization, online stores and lead generation websites for residential projects. We prioritize UX, but we've often enjoyed developing digital products with complex infrastructures behind them. Applications and platforms that have a direct impact on business results.

The RIDA digital platform benefited from an inspirational brief, from a design point of view, and a complex one, from a back-end point of view. The product needs to enhance designers' portfolios and at the same time function as a simple and fast tool for users who manage their presentation content themselves. It is a community building and networking platform between designers, clients and partner companies," said Miruna Macsoda, Managing Director & Head of Strategy Rusu+Borțun.
Thus, the agency combined a user-friendly experience for member users with a design that complements, enhances the designers' portfolios. Users have the possibility to manage the content published on the website on their profiles, so we wanted to offer them an experience as intuitive and easy to use as possible.
"The purpose of the RIDA platform is primarily to connect professionals in the field of interior design with non-professionals, to "put at the table" architects and designers, established brands and design lovers who are looking for inspiration and maybe even a reliable partner for their projects. We propose that rida.ro be the place where you can view thousands of furnishing projects from all categories – Residential, HoReCa, Office and in the future and product design. It's an ambitious project, and to make it happen we needed the rig to look and move flawlessly. We believe that we made the best choice when we started the collaboration with the Rusu+Borțun agency, because after less than a month of launch, the platform registered 58,000 organic visits, from 49,000 unique users. In addition, more than 70 new architects and designers have registered – which is more than a third of the current users," said Gabriela Tănase, RIDA Project Manager.
The presentation video can be watched here: https://drive.google.com/file/d/1EwWn43bnXA9tUHE0YdMtHQXHooWVp54t/view
In 2021, the Rusu+Borțun businesses exceeded RON 20 million in turnover. The advertising agency's portfolio also includes clients such as: Electrica Furnizare, Biofarm, Magic Jackpot, Superbet Romania, Alexander Hughes, Alka Group (Plugin), Trutzi & Avanera. The portfolio of the consultancy, design and brand rhetoric agency includes identity projects for GTC, Alka Group, Morad Group, Bittnet Group, My House, Boutique Cadeaux, Liliac Winery, Ideo Ideis, Carmistin (La Provincia), Superbet Group (Investimental) Trutzi Group or ZYX Publishing (HotNews).