Piranha Bar brings stadium to life for football legend Pelé and Snickers
To mark the launch of Snickers' 'Play Like Pelé' campaign, the confectioner has enlisted the help of creative agency, Irish International, and hybrid production company, Piranha Bar, to bring a football stadium to life in an animated tribute to the greatest footballer of all time.
As Pelé walks out on to the pitch, the seemingly empty stadium goes wild. Decked out in Snickers branding, the 20,000 stadium seats transform into a flipbook designed by famous sports illustrator Paul Trevillion, who masterminds the flowing illustrations from his seat in the stands. Vibrant drawings of the young Pelé are revealed across the stadium whilst the real Pelé watches in admiration from the pitch.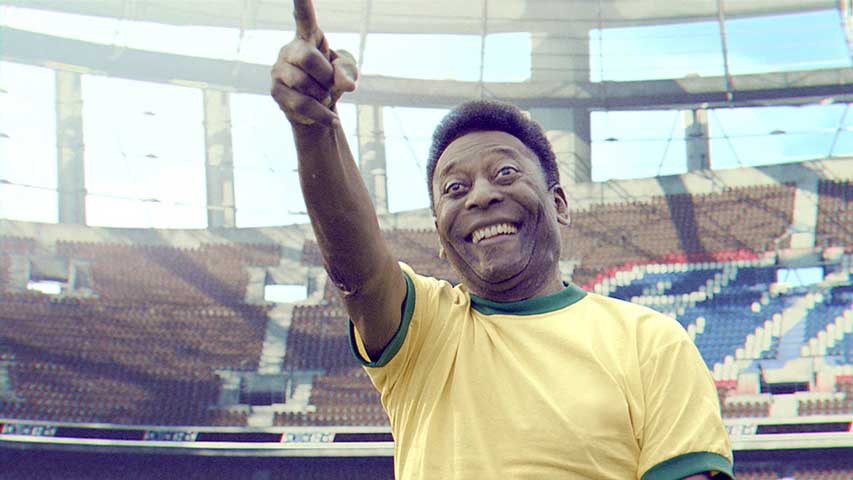 Shot and animated by Piranha Bar, the entire stadium was rendered in CG and animated to allow for the designs. The stadium used for the shoot had entirely blue seats which were all changed to reflect the iconic Snickers branding colours – brown, white, red and blue.
Director Gavin Kelly comments:
The new Snickers spot is a spectacular salute to soccer's most iconic player. Painting and flipping every seat in a custom built digital stadium was a challenge offset by the brilliant experience of filming Pelé in London.
Piranha Bar worked closely with Trevillion on the project. An ardent fan of Pelé, the artist provided the illustrations of star that formed the basis for the animation.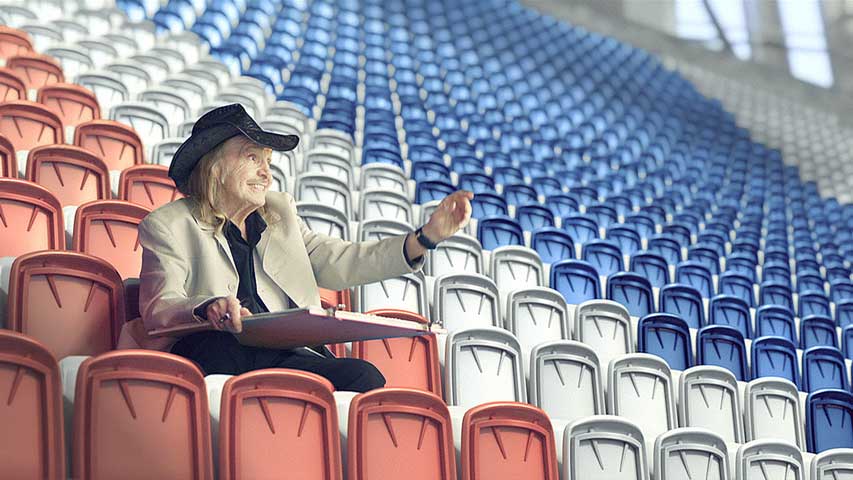 Director Gavin Kelly comments:
This spot unites Paul Trevillion with his famous muse Pelé in a totally unexpected way. Paul was delighted to see his illustrations appear several stories high, although some digital slight of hand ensured that not a drop of paint was required.
The 20" and 30" spots for 'Play Like Pelé' will launch on 5th May 2017  on TV and online.
Piranha Bar makes beautifully crafted, engaging creative content that people want to watch and share. The Dublin, Ireland based hybrid production company creates short and long-form Branded Content which benefit from its passion for integrating mixed media. Agency's roster of directors is able to draw on the diverse in-house talents of our studio of VFX artists, motion designers, animators and our stable of award winning editors at every stage of the creative process.
CREDITS
Snickers 'Play Like Pelé
Agency: Irish International | BBDO
Creatives: Colm O'Gaora, Andy Clare
Agency Producer: Noel Byrne
Production Company: Piranha Bar
Director: Gavin Kelly
DOP: Tim Green
Producer: Doireann de Buitléar
UK Producer – Patrick Duguid
CG Lead: Sam Boyd
3D Modelling: Cormac Kelly
3D Animation: Sam Boyd, Mario Domingos
Compositing: Arron Ingles, Gavin Hoffman