mortierbrigade gives birth to a new movie for Equal Pay Day
Wouldn't it be better to postpone having children until you've retired? That may be the only solution if women want to earn as much as their male counterparts. In Belgium, women still have to bridge a 24% wage gap before they earn as much as men. As part of its latest spot for Equal Pay Day, mortierbrigade suggests that it's better to wait until the end of your career to have kids. The plot follows the life of a pregnant woman and conveys a powerful message: "Women still have to choose between a career and a family ".
In 2020, women earn 24% less than men on average. This means that they have to work 3 extra months before they've bridged the wage gap. That gap can be attributed in part to the arrival of children. This often curbs female careers because almost half of women (44%) end up working part-time, as opposed to one in ten men (11%).
To create awareness about this inequality, mortierbrigade and partner in crime Lionel Goldstein have created an advertising spot that distinctly advises women to curtail their desire to have children until they're retired. The spot is being launched on the occasion of European Equal Pay Day (27 February).
Eternal pregnancy from mortierbrigade on Vimeo.
This year, the awareness campaign is also taking a close look at the self-employed income gap. In fact, Eline De Munck, an entrepreneur, actress and eyewear designer, is the organisation's ambassador for 2020.
In closing, we have to point out that if all women were to work full time, they'd still earn 10% less than men. Besides different office hours, the wage gap can also be attributed to persistent sexist stereotyping, i.e. women being over-represented in underrated and low-paying sectors like healthcare and cleaning. And, on top of that, only one in three executives is female.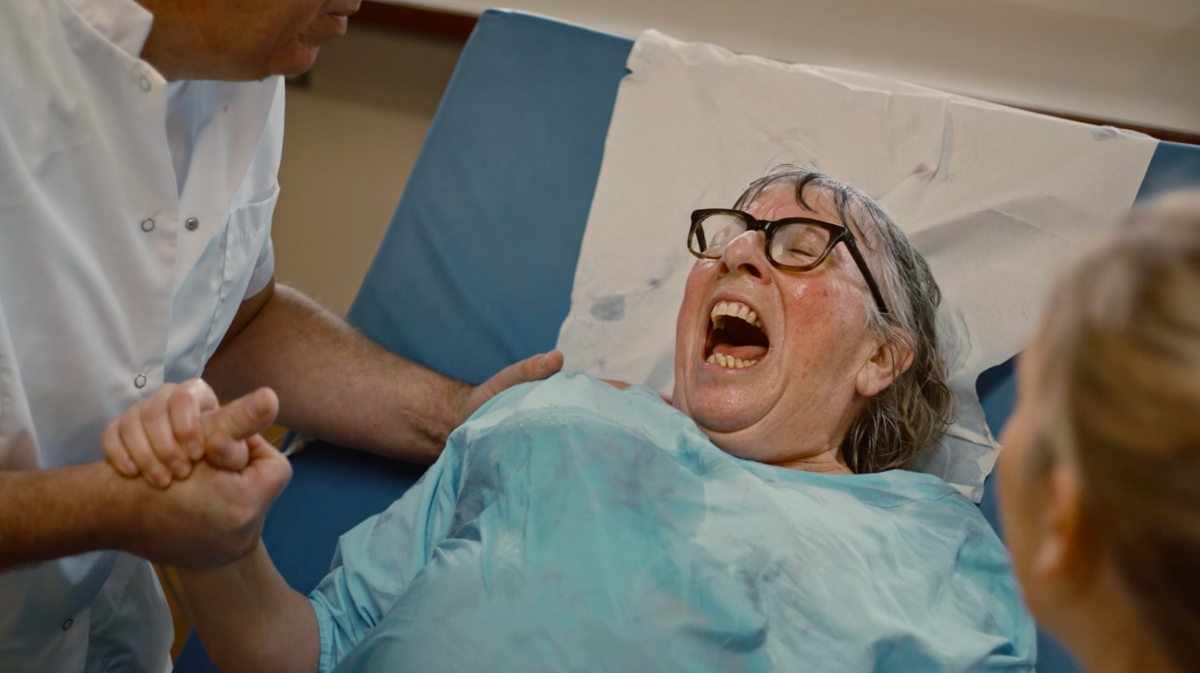 mortierbrigade is an independent creative agency based in Brussels. They build winning brands that persuade consumers to choose your brand over others with the 'who dares wins' methodology: a combination of smart brand experiences and creative omnichannel campaigns. Their expertise ranges from brand strategy to digital design, multichannel campaigns, social strategy and influencer & PR management.
Since 2004, mortierbrigade did not only become the favourite spot for creative talents to develop themselves. It also became one of the most successful agencies in Belgian history, winning more than 30 Cannes Lions, including one Titanium, proud member of the global FWA hall of fame, 3 Eurobest Grand Prix, 8 Effie Awards and many others.
mortierbrigade works for clients such as Barry Callebaut, Bike for Brussels, Canvas, Cristal, De Morgen, De Warmste Week, DreamLand, Equal Pay Day, Famiris, Hans Anders, Humo, ING Belgium, Lampiris, Levi's, Marie-Jo, National Lottery, Pink Ribbon and STIB-MIVB.
Credits
Client: Zij-kant/ Equal Pay Day
Client contact: Vera Claes
Agency: mortierbrigade
Partner & CEO: Jens Mortier
Partner & Executive Creative Director: Joost Berends
Partner & Brand Design Director: Philippe De Ceuster
Creatives: Nicolas Gaspart & Frédéric Zouag
Head of production: Charlotte Coddens
PR Manager: Anne-Cécile Collignon
Social Media Manager : Jonas Van Bael
Production Company: Czar.be
Director: Lionel Goldstein
Executive Producer: Eurydice Gysel
Producers: Lander Engels, Maarten De Sutter, Nele Carlier
DOP: Grimm Vandekerckhove
Art Direction: Tanker
Editor: Olivier Lambrechts
Post-production: Czar
Post Producer: Bieke De Keersmaecker
Grading: Olivier Ogneux
Online: Stijn Van Assche
Music: 'Pregnant Women are Smug' by Garfunkel & Oates
Soundstudio: Raygun