Romanian Pehart obtains EUR 51 million syndicated loan for facilities development
Pehart, the largest tissue producer in SEE and the largest tissue converter in Romania, owned by Abris Capital Partners, has obtained a EUR 51 million syndicated loan, which is to be invested in further developing the two plants existing in Petresti and Dej, Romania. Within these two sites, Pehart plans to build new facilities for paper production, increase the converting area, invest in new state of the art equipment to expand production capacity, and enlarge its portfolio with new products; consequently, the company will create jobs for the local communities of the two cities.
The loan has been arranged by a syndicate of banks comprising of Banca Comercială Română SA, as Coordinator, Mandated Lead Arranger, Documentation Agent, Facility and Security Agent, along with the following banks:  ING BANK N.V. Amsterdam, Bucharest Branch, Raiffeisen Bank SA and OTP Bank Romania SA, as mandated lead arrangers. Tuca, Zbarcea & Asociatii acted as legal advisor for the lenders in the negotiation and execution of the credit documentation. Schoenherr acted as legal advisor for the borrowers.
Gabriel Stanciu, General Manager of Pehart, states:
Our plans of development include an investment of EUR 20 million within three years, through a strong partnership with the banks that facilitated the loan. Our commitment is to guide the paper business to a new standard of ethical, environmentally friendly development as we enter new foreign markets, keeping in mind the local community and providing new job opportunities in a robust, people-oriented industry".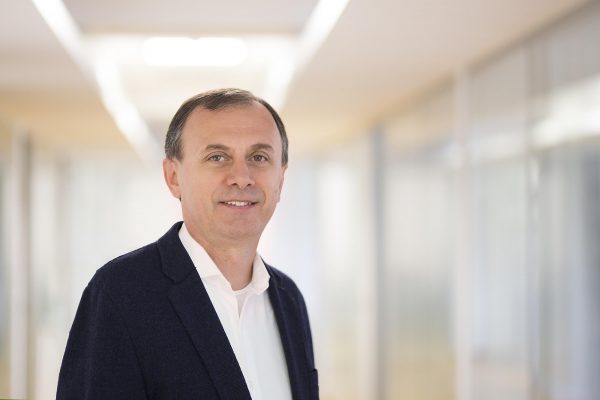 Adrian Stanculescu, Head of Abris Romania and Partner at Abris Capital Partners, states:
Abris' strategy aims to accelerate the growth of the Romanian companies in our portfolio. We are glad for this milestone in Pehart's development and we support their investment plans that will further strengthen Pehart's leading position on the SEE and Romanian market".
Banca Comerciala Romana representatives also comment on the agreement: "BCR is an active supporter of the Romanian business environment, and we take pride in playing an instrumental role in their success stories and in keeping their engines running. When financing investment projects or capital needs, we try to see beyond, strive to generate added value not just to the economy, but to the communities and employees as well. We finance not just business needs, but also courage", says Eleonora Bacale, Head of Industries & TMT at BCR. And Gratia Popescu, Senior Banker Loan Syndication at BCR, states: "The first syndicated loan for Pehart Group was arranged in 2016 and from then on they have had a continuous development that have transformed them in one of the most active players in the CEE region. We are honored to have contributed to the successful closing of this complex syndicated loan for Pehart, in spite of the challenging economic environment".
Pehart has a vertically integrated production facility, manufacturing jumbo rolls (an intermediary product comprising large sheets of tissue paper from which consumer tissue products are made) that are then converted into finished products such as toilet paper, kitchen towels and napkins. Pehart owns Pufina, the 2nd brand on the Romanian market, as well as other consumer brands such as Alint and Altessa. The loan obtained will help the company grow its market share in Romania and CEE countries, through new products, new product ranges and new market segments, through its own brands; an increased production capacity will provide as well for private label market.
Abris Capital Partners is a leading independent private equity fund manager, focused on mid-market opportunities in the major countries of Central Europe. Established in 2007, Abris seeks to identify, and partner with, the most successful and dynamic mid-market businesses in Central Europe, which can benefit from an input of capital and/or management expertise at both strategic and operational levels. With investment capital of almost €1.3 billion, Abris has obtained financial backing from many leading global investment institutions including corporate and public pension plans, financial institutions, funds of funds and US university endowment funds. Abris has a long-term investment horizon and usually targets transactions in which it is able to acquire a majority or sole ownership position. The typical financial commitment by Abris to any single transaction can range from €30 million to €75 million, with larger commitments available if required. The Abris advisory business operates using teams based in Warsaw and Bucharest.