Dora Michail-Clendinnen appointed Chief Strategy Officer at The Ozone Project
The Ozone Project, the UK's leading high attention advertising platform, has hired Dora Michail-Clendinnen into the newly-formed role of Chief Strategy Officer. Reporting directly to CEO Damon Reeve, Dora will also fulfill the position of Company Secretary for the publisher alliance.
Prior to this appointment, Dora was advising Ozone on its strategic direction, drawing on her experience from her time as Managing Director, Digital at The Telegraph, one of Ozone's founder publishers. Prior to joining The Telegraph, Dora held senior roles at Yahoo, most recently as Senior Director for Audience & Programmatic Solutions across EMEA.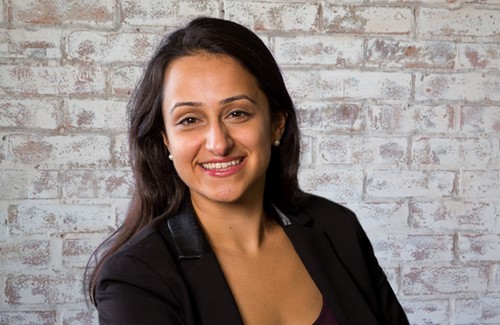 In her new role, Dora will be responsible for developing Ozone's strategic priorities, deepening Ozone's relationships with key stakeholders and raising standards of governance as the business continues to grow.
Dora is also a mentor for both MEFA (Media For All) – the network set up to help Black, Asian and other ethnic talent thrive – and Outvertising, the LGBT+ advertising and marketing advocacy group.
Damon Reeve, CEO, The Ozone Project, said:

"We are thrilled to welcome Dora into our senior leadership team as we accelerate Ozone's growth throughout 2021. Dora's knowledge, experience and industry relationships will be invaluable in the further scaling of our proposition, through new product capabilities and routes to market. As a consultant, Dora has already made a demonstrable impact to our business, so we're delighted to welcome her properly into the Ozone family."
Dora Michail-Clendinnen, Chief Strategy Officer, The Ozone Project, said:

"Having played a part in the creation and early development of Ozone whilst at The Telegraph, I am very excited to be joining a business that is so clearly focused on creating a fairer and more effective digital ecosystem. Ozone has a clear roadmap for future growth, one that truly benefits both advertisers and publishers, and I can't wait to join the brilliant team on this incredible journey."
The Ozone Project is the leading premium digital advertising platform, providing advertisers with access to highly attentive, broadcast-scale audiences across the UK. Ozone's monthly audience of over 45.3m* engaged readers – 99.6% of the UK's online population – can be found in a context that they trust, through an ecosystem that is transparent and easy to access. Formed by Guardian News & Media, News UK, The Telegraph and Reach PLC, The Ozone Project is bringing advertisers and publishers closer together to deliver better outcomes for all.