Become a full time YouTubers – how many views do Europeans need to match their annual salary?
The number of views needed by a vlogger to make a living out of YouTube saw that Eastern Europeans need between 1-3M views to have their passion match the net annual salary in their countries, whereas Western Europeans, namely vloggers from Lichtenstein, Switzerland, Luxembourg and Denmark, need between 12 – 16M views to achieve the same goal. These are the findings of a study made by Reboot Online Marketing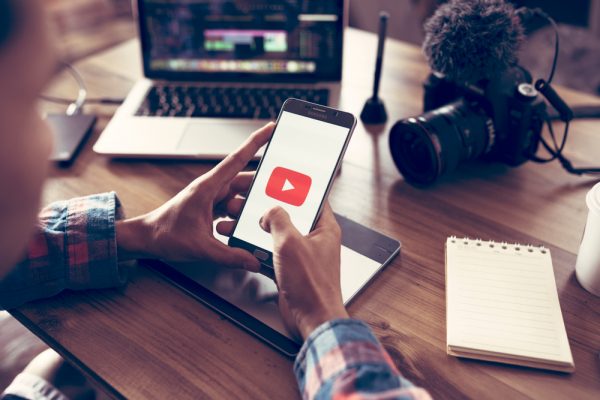 Interested in content platforms, Reboot Online Marketing utilised data from lickd.co to establish how many YouTube views citizens in 44 European countries would need to earn the same amount as the net average yearly salary in their respective country if they were considering quitting their job to become a full-time YouTuber.
Before considering the amount of YouTube views needed, it should be established that the prerequisites needed to be eligible for 'YouTube's Partner Programme' (the programme which enables an individual to make ad revenue from their YouTube videos) is a minimum 1,000 genuine subscribers and over 4,000 valid watch hours from the public in the last 12 months. 
The analysis established that Liechtensteiners would need to amass 16,692,251 views on their YouTube channel to generate ad income that is equal to the net average annual salary of €58,644 in their country. In second place is Switzerland as those Swiss citizens with ambitions to become full-time YouTubers would need to accumulate 15,421,983 views on their YouTube videos to make the same amount as the net average yearly salary (€54,144) in the country.
Denmark is in fourth position, with citizens in the country needing to gain 12,174,375 views on their YouTube channel to earn enough ad revenue to match the €42,744 net average annual salary in the country. Luxembourg (12,204,612) and Norway (11,318,448) are among the other European countries where aspiring YouTubers would need to surpass over 10 million views on their YouTube channel to accumulate ad revenue that is the same as the net average yearly income in their respective countries – Denmark (€42,744) and Norway (€39,756), respectively ranking third and fifth.
At the other end in the 43rd spot is Armenia as Armenians with dreams of being a YouTube star would need to attract 850,611 views to earn enough ad revenue for it to be equivalent to the net average yearly salary of €2,988 in the country.
Online search data from online analytics tool Ahrefs also reveals that there is a strong appetite from individuals to explore and make YouTube a viable career option, the following Google searches indicate that: