Golden Drum ready for a new edition, with 50 speakers from 20 countries
From 13 to 15 October 2021, 27th Golden Drum, an international festival of creativity, invites everyone to join more than 50 world-renowned speakers from 20 different countries sharing the most trending topics, stories, and advice. A wide selection of marketers, PR managers, entrepreneurs, designers, and creative directors will reveal how they keep business agile, innovative and accept risks while working towards a better future.
The best part – the festival will be held online, meaning you can listen, learn, and participate from the comfort of your home or office.
The first festival day will open the doors for the youngest members of our creative communities. A full day of the program will be joined by:
14 & 15 October: From our Industry and Beyond
Thursday and Friday will bring stories, trends, and advice for all Golden Drummers who want to stay creative.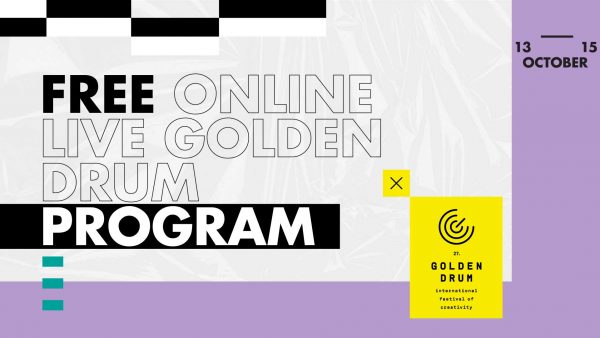 Meet the speakers joining us on the virtual stage on 14 October 2021:
On 15 October 2021, the most burning questions of our time will be answered by:
The winners will be announced during a special free-of-charge gala event showcasing the best creative works entered into the 27th Golden Drum Competition.
The Award Ceremony powered by Mastercard will be hosted by Klemen Slakonja, a remarkable Slovenian Actor, Comedian, Television Host, Impersonator, and Singer. We are looking forward to celebrate this year's winners and award them with our new sustainable trophies.