International Agency, Believe Advertising & PR celebrates 20 years at a celebrity studded bash
After being locked down for four months, Australia's TV stars came out of hibernation and fired up the festive season in full force on Friday night (December 17) for Believe Advertising & PR's 20th birthday bash at The Flamingo Lounge.
With the country's annual TV awards being put on hold this year, along with most other red carpet events, there haven't been too many opportunities for Australia's TV tribe to be snapped out and about until now. Under one roof, celebrities from Married At First Site, Big Brother, The Bachelor and Bachelorette gathered and sipped on curated cocktails, thanks to Swift+Moore.
After a long time between drinks, thirsty guests were treated to cocktails including Sicilian Spritz featuring Lemon & Jasmine Edinburgh Gin, Sesion Blanco Tequila's Grapefruit & Rosemary Margaritas, Rob Roy, a take on The Manhattan, made with Glengoyne whisky and Regal Rouge Bold Red's The Bold Rogue, all handcrafted by the Flamingo Lounge's team.
There were a few tasty surprises installed too. Mrs Field's came to the party provided mouth watering grazing boxes packed with its famous soft-baked cookies and brownies. Choco Lush also provided a chocolate fountain for you to live out your wildest chocolate dream, complete with half naked male models helping you dip marshmallows into flowing chocolate. What more could you want?
International agency, Believe Advertising & PR was created by Adrian Falk when he was just 24 years old, after returning home from New York while working in advertising and PR.
"This event has been 20 years in the making. I launched my agency, five months after September 11, as a young 24 year-old with no clients, just cold-calling people from the Yellow Pages during the day, and at night I worked in a call centre, selling charity raffle tickets. Yes, I was one of those annoying telemarketers at dinner time. That's why I called my agency Believe – because everyone thought I was crazy and all I was armed with was a lot of self-belief, I knew I could do this," Adrian says.
Twenty years on, the agency has been responsible for working with many national and international companies over the past two decades, from fashion, food to finance including working with Novak Djokovic several times for different brand partners of his.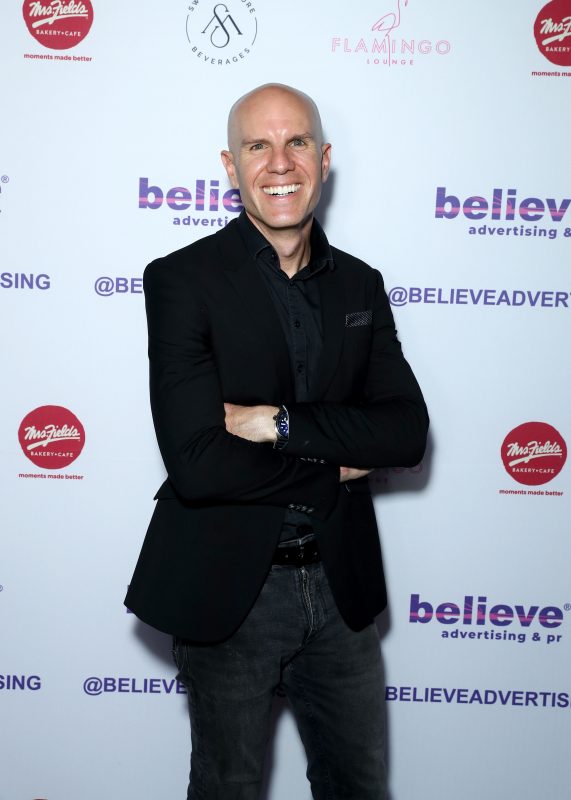 "My company has survived the 2008 GFC and a pandemic combined with two Sydney lockdowns so now I feel like it's worthy of a celebration making it to 20 years. From humble beginnings, it's amazing that today I have the pleasure of working with clients right across the world, from USA, UK, Europe and Adrian" Adrian added.