Maximilian Schöngen appointed inaugural Global Creative Lead of Mediaplus Group
Maximilian Schöngen is to take on the new role of Global Creative Lead for the Mediaplus Group. In the new global position, Schöngen will report to Matthias Brüll, CEO of the Mediaplus Group and Alexander Schill, Global CCO of Serviceplan Holding.
35-year-old Schöngen has played a vital creative role within the Serviceplan Holding since 2014. As Global Creative Strategist and member of the Creative Board, he has been an intrinsic part of major campaign highlights and pitches within the Serviceplan Group, and has won numerous awards.
Matthias Brüll, Mediaplus Group CEO, comments:

"Media must always be thought of strategically and creatively. That's why we at Mediaplus have been creating our own resources for creation and award management for years. The fact that we always approach pitches and campaigns a little differently than others makes our agency unique, and has already given us a competitive advantage in the past. With the appointment of Maximilian Schöngen as Global Creative Lead at Mediaplus, we are not only creating an absolute novelty within the media agency landscape, we are now also strengthening the synergies of our agency model on a global level".
Maximilian Schöngen's new role of Global Creative Lead will involve dovetailing media with creation even more closely, to accompany global pitches and campaigns inspirationally and strategically. Schöngen has already masterminded both these skills during the past 8 years in the House of Communication (HoC).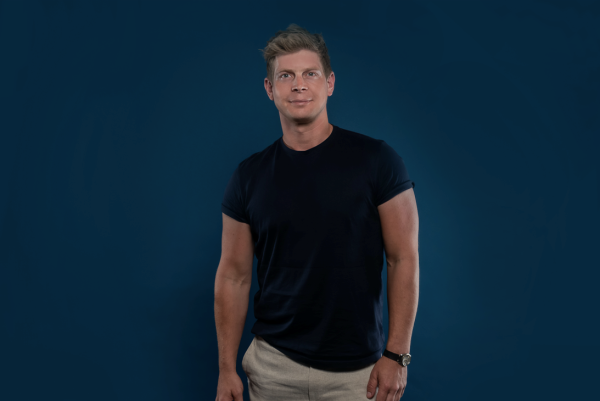 After earning a Bachelor's and Master's degree in Strategic Management, Business Statistics and International Business at Oxford and Grenoble, Schöngen started his career at Kempertrautmann (now Thjink), before joining the Serviceplan Innovation team as Creative Strategist in 2014.
In 2016, Alexander Schill brought him onto the newly formed Global Creative Board. Based at holding company level, the Creative Board looks after cross-national integrated accounts for all HoC agencies.
Alexander Schill, Serviceplan Group Global CCO says:

"We have long since overcome the classic silo mentality of media versus creation through the integrated cooperation in the House of Communication. With the appointment of Maximilian Schöngen as Global Creative Lead of the Mediaplus Group, we are now raising this cooperation to an even higher level.  Maximilian is the ideal person to face this challenge. He doesn't fit into any pigeonhole, and his many years of collaboration with all of our international subsidiaries and disciplines make him very well connected and predestined for this job."
At Mediaplus, Schöngen can already rely on a proven team. In addition to its successful Creative & Award Team, the agency also has the so-called BÄM collective. This creative task force supports colleagues from all agency areas in creating media inspiration from media mixes. Under the leadership of the new creative Lead, the BÄM collective is to be expanded and rolled out globally.
Maximilian Schöngen explains:

"Outstanding creation has to be smartly thought out in order to have the desired impact. If you don't pursue a strategy, or a deeper goal, if it's just pretty, it's art and not communication. But at the end of the day, we want to sell products and built brands, best brands. Also, if you only plan media in terms of GRP and net reach, you will only reach people's minds and not their hearts. Both disciplines must therefore always be thought of both strategically and creatively. Our founder Dr. Peter Haller said 52 years ago: 'In the future, the holistic concept wins. That still holds true, and especially for the future we are currently shaping."