Heinz celebrates "Ridiculously Late. Ridiculously Good" win for England
Heinz, the iconic brand and tomato experts established in 1869, made consumers wait more than 150 years for a tomato pasta sauce. It has also been more than 150 years since the beautiful sport of football was invented by the English, who have now finally won the European football Championship!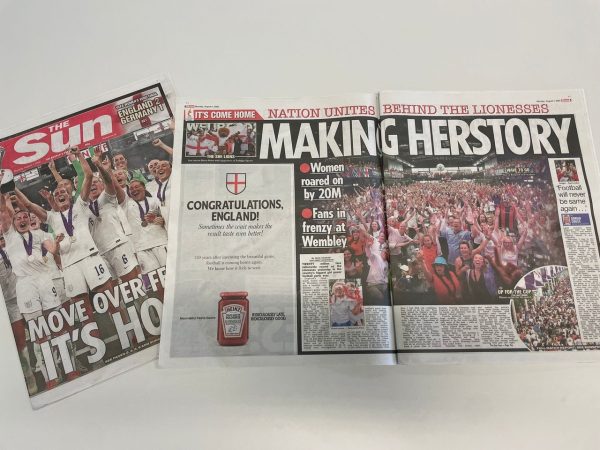 Created by Wunderman Thompson Spain, the communication platform 'Ridiculously Late. Ridiculously Good' was used to launch the new range of Heinz Pasta Sauces. It appeared for the first-time last February across press, OOH, digital TV and social. Since launch, the brand has continued playing on their creative concept with contextual advertising, in a series of reactive content to the news agenda in partnership with Wunderman Thompson, Wonderland Comms and Carat Media.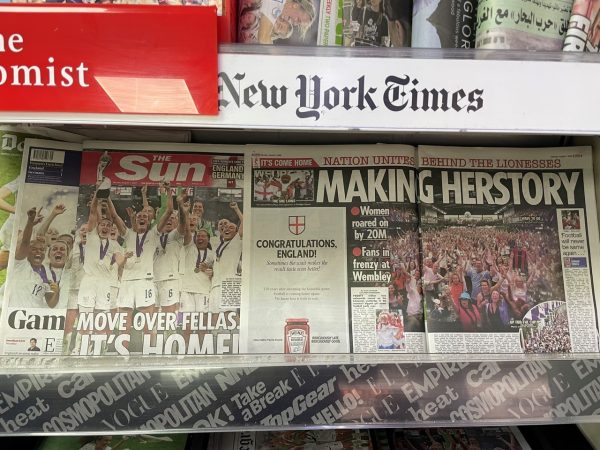 Yesterday, after another very long wait, the brand jumped into the social conversation with digital ads celebrating England women's national football team winning the championship and today it has published an ad in The Sun celebrating the 'Ridiculously Late, Ridiculously Good' result for the nation.

In the words of Alexandra Bayet, Heinz's New Ventures Head of Platform, "The response to the launch of our New Heinz Pasta Sauce has been astonishing. People love it when a brand is honest and can laugh at itself, like we do in the 'Ridiculously Late. Ridiculously Good' campaign. We believe that joining a conversation is better than interrupting it."

Jose Maria Piera, Chief Client Officer at Wunderman Thompson Spain added: "It's a great source of satisfaction to be trusted by a brand like Heinz to continually find moments in culture to connect with consumers and bring the new brand positioning to life. This one in particular is a good moment to remember that Heinz made English consumers wait more than 150 years for the pasta sauce they deserve, more or less the same amount of time it has taken England to bring home their first trophy in the European Championship since inventing the game."

The European football Championship reactive ad builds on the 'Ridiculously Late. Ridiculously Good' communication platform that the brand used to launch their new range of Pasta Sauces which arrived 'ridiculously late' in 2022, after over 150 years since Heinz first entered the UK market. The Heinz Pasta Sauce launch campaign apologized to the British public and Heinz' founder, Henry Heinz, for not creating the pasta sauce they deserve, until now, "because nothing so ridiculously good, has come so ridiculously late". The creative concept continued for the Queen's Jubilee, which saw a full-page ad congratulating HM Queen Victoria for her Golden Jubilee, which took place in June 1887 – 135 years ago. The print ad ran 'ridiculously late', two weeks after the celebrations for Queen Elizabeth II's Platinum Jubilee.  
 
CREDITS

Client: Heinz New Ventures
Product: New Heinz Pasta Sauce UK
Heinz New Ventures Director: Caio Fontenele
Heinz New Ventures Head of Platform: Alexandra Bayet
Agency: Wunderman Thompson Spain
Chief Client Officer: Jose Maria Piera
Chief Creative Director: David Caballero
Executive Creative Directors: Paco Badía and Pipo Virgós
Creative Director: Gloria Hernández
Art Director: Carlos Galán
Copy: Albert Xifra
Design: Sergi Boixadera
Account Director: Natàlia Gasulla
Account Executive: Ariadna Vila
Media Agency: Carat
The Sun Partnership: Wonderland Comms, in partnership with the Sun, Carat, Wunderman Thompson and Hogarth
Copy: Wonderland Communications