HiRoad Auto Insurance launched a new brand campaign, signed by Fred & Farid Los Angeles
HiRoad, the behavior-based auto insurance company that rewards drivers for their good choices behind the wheel, is announcing the launch of its brand campaign, "shopping cart." Created with the help of creative agency FRED & FARID Los Angeles, it follows a series of people engaging in everyday activities as they choose to either live without consideration of others, or take the metaphorical high road by making mindful choices that better the world around them.
From putting the shopping cart back into the corral before heading to your car, to scooping up the dreaded dog poop on the sidewalk, "Shopping Cart" highlights the simple everyday decisions we make that can positively or negatively affect the lives of others. By showing these lighthearted yet poignant interactions between strangers going very right and very wrong, the spot insightfully demonstrates how a joyful, satisfying community requires conscious effort from everyone involved.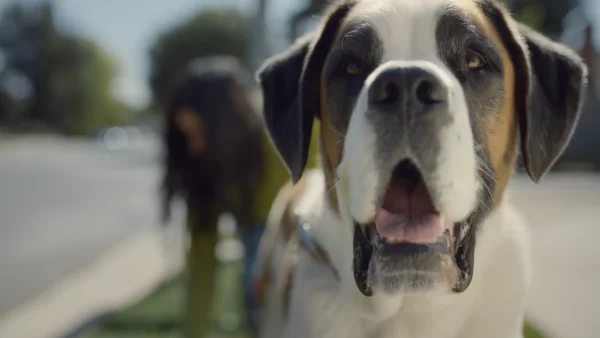 This sentiment is the backbone of HiRoad's behavior-based auto insurance ethos. With the progressive air of optimism and celebration, HiRoad is fostering a world where your auto insurance rate isn't determined exclusively by your zip code, age, or claims history. Instead, through its telematics based app, HiRoad recognizes drivers for the good choices they make on the road and rewards them with a monthly driving discount.
"We were really inspired by the stance HiRoad was taking in the car insurance category. With the conscious driving decisions you make from keeping within the speed limits to not using your phone when the car's in motion, you aren't just doing a service for yourself but for others on the road and HiRoad wants to reward you for that." says the team at Fred & Farid Los Angeles.
"At HiRoad, we reward and celebrate our customers for making mindful choices on the road. This brand spot highlights our commitment to our behavior-based model and showcases how our customers and the community around them benefit from taking the high road," said HiRoad Vice President, Eric Dahl. "We're grateful to have found a great collaborator in Fred & Farid who really understood our brand mission and helped us bring this to life."
The "Shopping Cart" spot is the cheerful embodiment of HiRoad's unique rewarding system, making it the perfect introduction for the brand. When we think about how our actions impact ourselves as well as those around us, we make the world a more mindful, enjoyable place for everyone. With HiRoad and their debut brand campaign, consumers are encouraged to go for the gold and choose the high road every time they enter the driver's seat.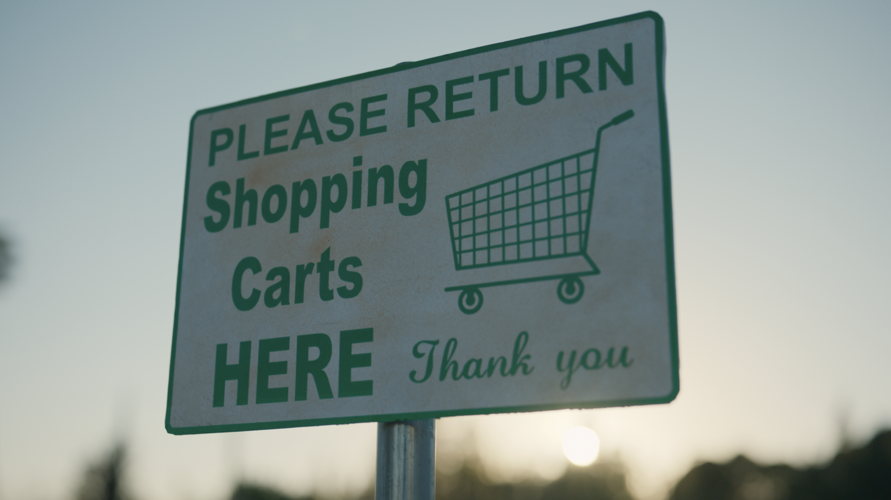 CREDITS
Agency: Fred & Farid Los Angeles
Chief Creative Officers: Fred & Farid
Creative Director: Chelsea Steiger
Account Director: Sarah Silberstein
Jr Art Director: Bridget Callahan
Executive Producer: Amanda Van Caneghem
Director: Sam Holst
Editorial: Rock Paper Scissors
Editor: Zoe Mougin
Assistant Editor: Astrid Cedeño Franco
Producer: Sasha Grubor
Head of Production: Dre Krichevsky
Executive Producer: Shada Shariatzadeh
Managing Director: Eve Kornblum
Finishing & Online: A52
Executive Producer: Kim Christensen
Head of Production: Drew Rissman
Producer: Marco Ragozzino
VFX Supervisor: Jesse Monsour
Lead Flame: Kevin Stokes
Flame: Dan Ellis
Flame: Chris Riley
Flame: Michael Vaglienty
Animator: James Hurlburt
Original Music & Sound Design by: Maxwell Scott
Audio Mix & Record: Lime Studios
Mixer / Audio Engineer: Sam Casas