Romanian ProductLead became Flaminjoy after a complex rebranding process
ProductLead, a Romanian company that innovates in the digital marketing segment and provides smart solutions for automating, generating, and aggregating brands' digital content, changes its name to Flaminjoy and launches its new brand identity after a complex rebranding process. The change comes as a response to the company's evolution and integration of new functionalities in the platform, but also for a clearer differentiation of the brand, in an increasingly crowded market.
The company launched by the Romanian entrepreneurs Mihai Bocai and Alexander Stoica-Marcu was born as a technology start-up in the martech vertical and today serves a consistent portfolio of clients from CEE, Asia, and LATAM.
ProductLead's rebranding was carried out by the Slovakian agencies GoBigname and Darwin & the machines.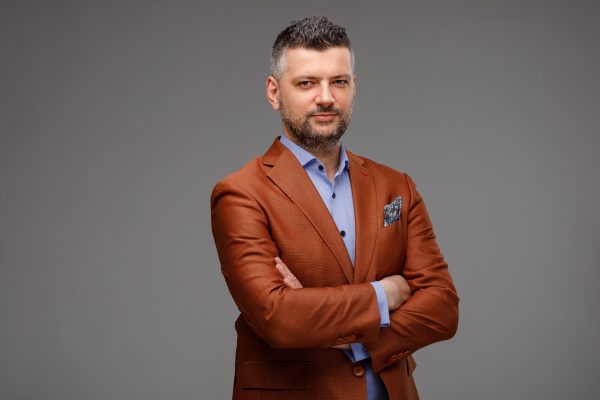 Mihai Bocai, CEO Flaminjoy –

"The technology we are developing has reached a mature stage, bringing a complex value to the brands that use it. We started, a few years ago, from a simple idea, that of providing tools for content creators to help them monetize their activities. We have pivoted countless times over the last 3 years and today we serve brands and creators alike, offering modern functionalities built into a complex flow that no other competitor in the market can offer. As a result, we have distanced ourselves from the idea behind the ProductLead name. That's why we felt the need to explore new options, in terms of branding, positioning, and communication of our technology. We worked with a complex and experienced team, and now the rebranding is complete – we have a new name, a new positioning, a new visual identity, but also a new website to show everything we have achieved in recent years in terms of technology and clients' portfolio ".
Flaminjoy is a complex and versatile concept, open to international markets, with multiple possibilities of declination, developed around a "fluent device", which aims to maintain an open dialogue with the interlocutor in all the environments in which the brand expresses itself.
Alexander Stoica-Marcu, Co-Founder Flaminjoy –

"Digital marketing is evolving constantly in order to adapt to everyday changes in consumer habits. Innovation in digital marketing has become mandatory for any organization that wants to remain relevant. Furthermore, companies need to be open and flexible and step out of their comfort zone by applying and testing everything new. The marketing strategies will become as integrated as ever, easy, and quick to be launched over already developed infrastructures. We have brought to the profile market a complex technology in which we have invested a lot, and the value we offer today is unbeatable".
Among the innovations introduced by the company in the digital marketing market is Amplifame, a mobile application dedicated to content creators, Social Display, the innovative solution that combines content generated by influencers with publishing formats leading to up to 13x CTR compared to classic display formats, Creative Studio, a content editor that allows any member of a marketing team to develop dozens of creative variations to be tested in minutes.
Flaminjoy is the only platform on the market that addresses both brands and content creators with specific tools that make brand and influencer association decisions based on their actual campaign performance and sales streams. By using Flaminjoy technology, a brand generates content through influencers 15x faster, creates visuals at a fraction of the cost, and achieves a 60% higher conversion rate and up to 13x CTR compared to classic methods. Flaminjoy currently has over 6,000 content creators registered on the Amplifame mobile app.
Flaminjoy's mission is to become the leading communication management platform for brands and build an infrastructure that connects creativity with commerce, providing every Brand Manager with a platform to make their lives easier and their efforts scalable.
Flaminjoy's client portfolio includes Avon, L'Oreal, Unilever, Oriflame, Profi, Loncolor, Morphy Richards, Solo, Peater, Zdrovit, MegaMall, Nestle, VGeneration, Sabon, XpertBeauty, Answear, Sano, Eyerim, Ivatherm, NeaKaisa, Lensa, while Vtex, Meta, TikTok, Sportal and Ringier are strategic partners of the company in the process of developing the platform.
Flaminjoy is a Product Experience platform for Social Commerce that helps e-commerce and traditional retail brands create authentic product experiences and deliver them at scale, in just a few clicks, across all available communication channels to drive growth sales. Flaminjoy automates the process of generating, aggregating, and distributing influencer-generated content so that brands can use it to create relevant and meaningful product experiences for users.