Media business: Klarmedia takes over Media Image Group, consolidates media monitoring leadership position in Romania and Moldova
Media monitoring and analysis agency Klarmedia took over and integrated Media Image Group, consolidating its position as main provider of media monitoring in Romania and Moldova, with a portfolio of over 500 clients and a team of 65 analysists.
The 2 companies will have the same management team and will offer to the entire portfolio of clients access to the most modern media monitoring solutions available at international level.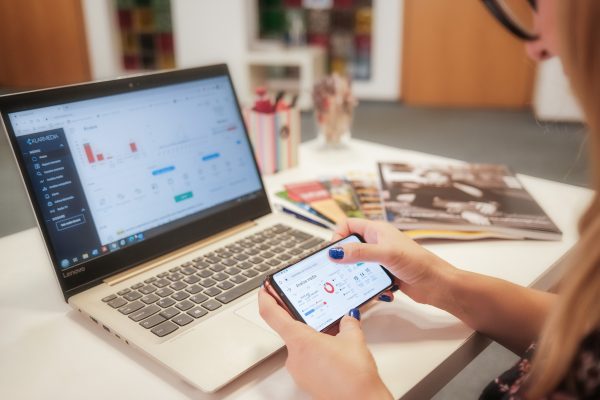 Octavian Petrescu, Klarmedia co-founder

Even from the launch of Klarmedia, we sought to offer to our clients not only access to info sources, but also essential data for business decisions, presented in an easy to read format, updated in real time and completed by qualitative analyses. Shortly after founding, we managed to became the main choice of the users of media monitoring in Romania and that motivated us to constantly invest in tech, people and analytical know-how to support our clients in a period of accelerated changes. We are happy to be able to expand our palette of clients and geographical coverage, together with a partner with extensive expertise in the field
Miron Mateescu, partner & marketing director Mega Image Group

Today we are making an important step on the monitoring market in Romania, due to the experience of the 2 teams and their commonly developed resources. Together, we know the needs of our clients, the dynamic of the industries and we can offer access to an integrated service meant to become a stronger support for companies in their activity
Media Image Group is the first company in Romania specialized in media monitoring and was market leader for over 15 years. Klarmedia was launched in 2015 by Ionuț Anastase, Ramona Pîrvulescu and Octavian Petrescu and fast became a key partner for multiple companies and public organizations.
Klarmedia is among its clients the European Commission, Romanian Chamber of Deputies, The Financial Supervising Authority, Romanian National Bank, Curtea Veche Publishing, Carrefour România, Gebruder Weiss, Heineken România, HS Timber, KMG International – Rompetrol, NN România, Transelectrica, BestJobs Recrutare, Crosspoint, Axios PR&Public Affairs, Chapter 4 Communications, DC Communication, Difine PR, Goya PR, GMP PR, GOLIN, Grayling, GRF+, McCann PR, MSL The Practice, Oxygen PR, Porter Novelli, Smartpoint among others.
Klarmedia is member ARMA (Romanian Association for Audience Measuring), BRAT (Romanian Bureau for Transmedia Audit) and AMEC (International Association for Measuring and Evaluating Communication).