MSL Romania launches MSL Consultants, Andreea Logigan – Managing Director
MSL launched, in Romania, MSL Consultants, agency specialized in high-level Corporate Reputation, Executive Positioning, Issue & Crisis Management and Public Affairs services. The new agency operates under the MSL brand, independently of MSL The Practice, and has Andreea Logigan as Managing Director.
Oana Bulexa, CEO MSL Romania

"With MSL Consultants we are starting a new development direction, that of MSL sub-brands that offer customers hyper specialized services. We will continue expanding in the coming months, so that at the end of this year we will operate four active MSL sub-brands: MSL The Practice, MSL Consultants and two new ones, specialized in Employer Branding & Employee Engagement, respectively ESG & Social Impact"
MSL Consultants' mission is to protect the reputation of companies and strengthen relationships with employees, investors, public and government opinion leaders, and customers. The agency develops customized strategies and programs, based on statistical data and complex analyses, carried out in collaboration with the Data Intelligence division of Publicis Groupe Romania.
Andreea Logigan previously led the Corporate department of MSL The Practice and is a strategic communication consultant with 15 years of experience and an impressive track record of clients and award-winning campaigns (ICCO Global Awards, PR Week Global Awards, International Business Awards, EMEA Sabre Awards, Romanian PR Award, Internetics and other local and international communication festivals).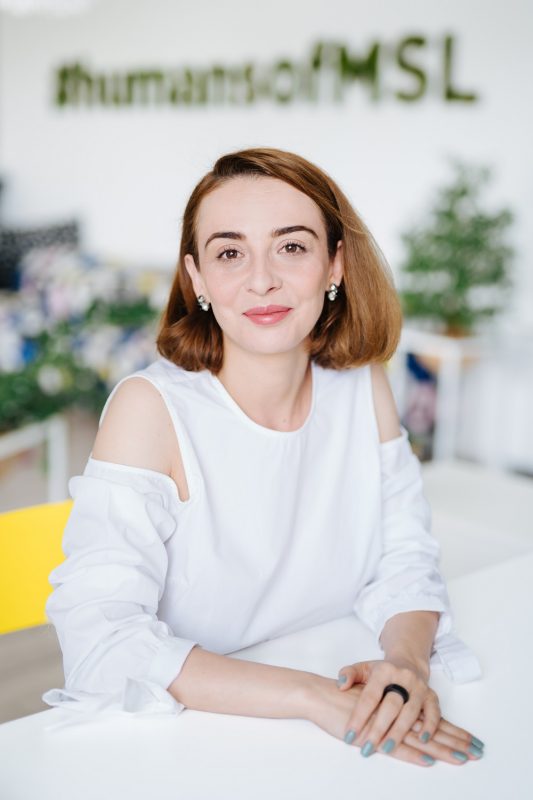 Andreea Logigan, Managing Director MSL Consultants

"Clients are looking for communication partners who demonstrate a deep understanding of their industry and who have a thorough grasp of certain areas of expertise. In order to meet this expectation, it is necessary to constantly connect to everything that moves and to closely follow what is debated not only locally, but also globally. We are already working on our first campaigns for clients and I am confident that we will build yet another strong consulting brand under the MSL umbrella".
The new agency will devote increased attention to developing new tools and strategic solutions specific to companies facing business and reputation challenges at the highest level, highlighting the strategic consulting DNA for which MSL is recognized for regionally and globally.
Sebastian Stępak – CEO for Central and Eastern Europe MSL

"We are the best represented communication group at Central Eastern Europe level, and the excellent collaboration and permanent transfer of know-how between operations in each country works to the advantage of our clients, who expect a true Power of One not only locally, but also regionally. Romania is a priority country for us, where we already operate with the number 1 brand in customer preferences, MSL The Practice. The launch of MSL Consultants now and the two new MSL Sub-brands later this year allows us to offer companies a full spectrum of consulting services at the highest level"
MSL is the integrated public relations and communication network of Publicis Groupe, one of the largest groups in the world. MSL provides strategic advice and creative thinking that supports its clients' goals through bold campaigns that involve multiple perspectives and holistic thinking to build influence and generate impact. With over 3,100 people in 107 offices worldwide, MSL is also one of the largest PR networks in Europe and the fastest growing in Asia-Pacific.
In Romania, MSL has been present, since 2014, through MSL The Practice, the agency with the largest portfolio of PR creativity awards in Southeastern Europe. MSL The Practice is recognized for the creative and effective campaigns it develops for clients from a wide range of industries, from FMCG, Retail or Consumer Electronics to Banking, Automotive, Healthcare, Energy, Transportation, Telecommunications, Courier, Entertainment or Technology. Locally, MSL The Practice is part of Publicis Groupe Romania