Romanian sports comentator, again in World Book of Records
Ilie Dobre, Romanian football commentator from Radio Romania Actualities, entered again in World Book of Records after establishing a world record for the longest radio description of a goal, with no pauses to catch his breath. The performance lasted 31 seconds, according to World Records Academy, quoted by Mediafax.
Dobre's previous performance was registered on September 23rd, after he announced "goal" for 27 seconds, during Gaz Metan Medias – Kups Kuopio game in the 2nd preliminary tour of Europa League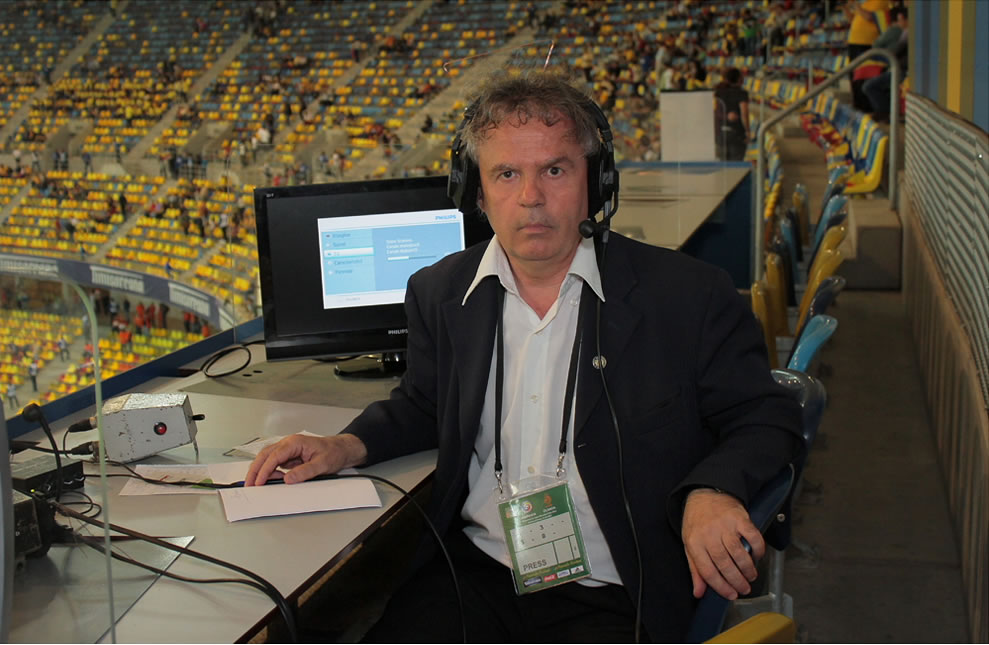 The new record was registered during Vointa Sibiu – Otelul Galati game, disputed on September 17th.
Radio sport commentator Ilie Dobre also published over 40 sport-related books. He has received a National Award from the Romanian President. Dobre said he never have had any problems with his voice, simply because he "doesn't smoke, don't drink alcohol and cold water."
He has also set the world record for the Longest broadcast of a goal with respiration, with a 42 seconds-long goooal shout during the game between national teams of Romania and Bulgaria, of the preliminaries of the European Championships of Football, when player Ciprian Marica scored.