Voices of Brussels: The STIB/MIVB & mortierbrigade spread love in Brussels
The STIB/MIVB launches "Voices of Brussels": a bus that spreads hopeful messages throughout Brussels. An original way to connect people and increase solidarity
Belgians are living in isolation for more than a month now. That's why the STIB/MIVB and mortierbrigade came up with an original idea to bring the people of Brussels together none the less. The idea is simple: leave a voice message or type one through Messenger with your name in it, together with the address of its receiver and send it to the STIB/MIVB. After they received all messages, a bus will drive through Brussels with external speakers that air the messages through the streets.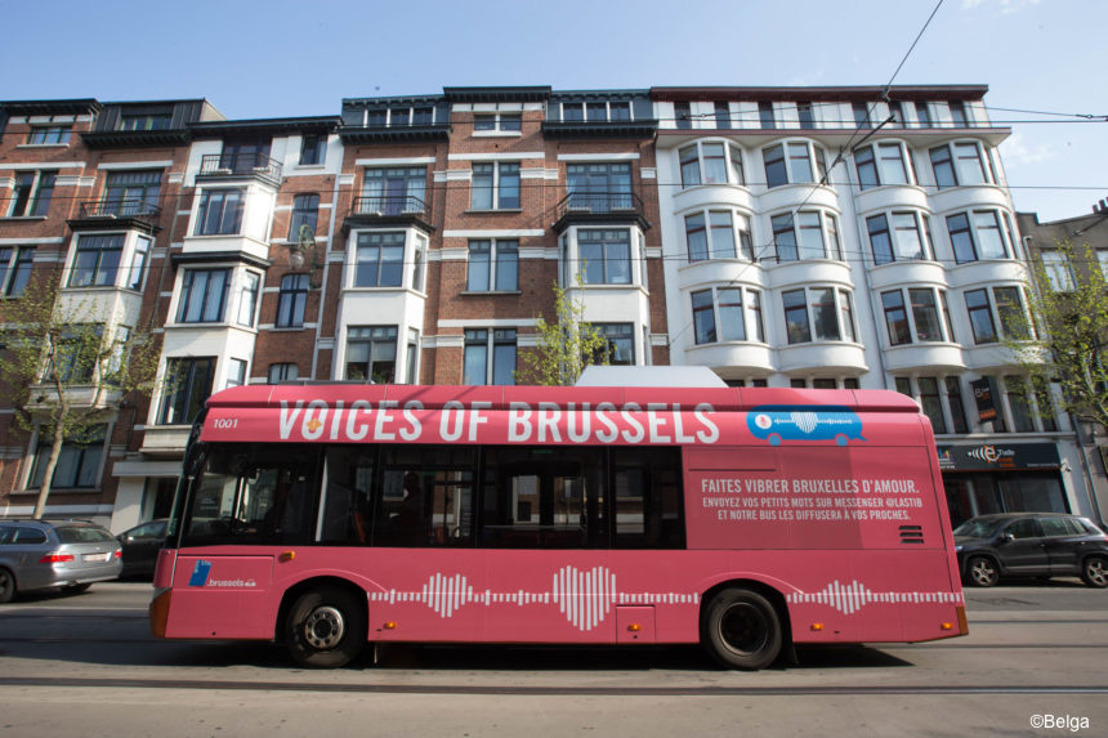 Barbara Foucart, Brand Marketing Manager at STIB/MIVB:
"The past few weeks STIB/MIVB focused on the protection of its travelers and the health of its staff, with extra measurements and strong communication on the dangers of COVID-19. Today we want to prove more than ever, that we all are Brussels, by keeping everyone in Brussels in touch with each other."
Joost Berends, Executive Creative Director and partner of mortierbrigade:
"Most people are still very connected in these isolated days. We use our phones, Facetime, Skype, Zoom and other videocall software to stay in touch with each other. With the "Voices of Brussels" bus, we're able to connect Brussels on a more personal level, because the spoken messages will be heard all over the city. Our goal is to put a smile on everyone's face and bring the citizens of Brussels closer together."
The bus drives from Tuesday to Friday from 17h till 20h. Spoken messages will be played directly through the speakers, written messages will be recorded first.
mortierbrigade is an independent creative agency based in Brussels. They build winning brands that persuade consumers to choose your brand over others with the 'who dares wins' methodology: a combination of smart brand experiences and creative omnichannel campaigns. Their expertise ranges from brand strategy to digital design, multichannel campaigns, social strategy and influencer & PR management.
Since 2004, mortierbrigade did not only become the favourite spot for creative talents to develop themselves. It also became one of the most successful agencies in Belgian history, winning more than 30 Cannes Lions, including one Titanium, proud member of the global FWA hall of fame, 3 Eurobest Grand Prix, 8 Effie Awards and many others.
mortierbrigade works for clients such as Barry Callebaut, Bike for Brussels, Canvas, Cristal, De Morgen, De Warmste Week, DreamLand, Equal Pay Day, Famiris, Hans Anders, Humo, ING Belgium, Lampiris, Levi's, Marie-Jo, National Lottery, Pink Ribbon and STIB-MIVB.