Peter Szyszko (White Bullet): In-housing programmatic? Don't forget about internet safety
In-housing the buying and planning of programmatic advertising has been among the top priorities for many brands over the past year or two, says Peter Szyszko, founder and CEO White Bullet. 
Peter Szyszko is CEO and Founder of White Bullet and has over 20 years' experience as a lawyer specializing in intellectual property, IT and digital advertising. White Bullet offers companies IP risk protection, brand safety and full transparency on their advertising placement and digital supply chains.  Prior to White Bullet, Peter held senior positions at international law firms Freshfields and Covington, and headed up content protection at NBCUniversal International. He is an expert in IP infringement and compliance, enforcement and government policy and works extensively with key stakeholders across the IP, digital advertising and media world.  
In the below piece, Peter talks about in-house programmatic and internet safety.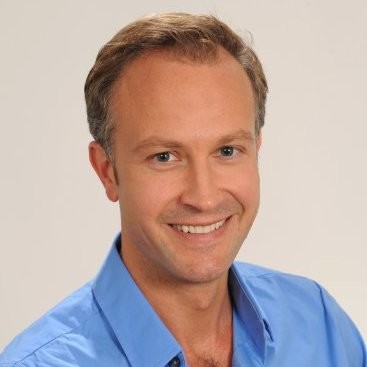 Globally, over one fifth (21%) of brands have completely moved their programmatic media buying in-house, while another 48% have partially done so and plan to continue [source: IAB]. In Europe, 74% have made a partial or complete shift.
The world has changed this year, but the reasons for brands to continue pushing the issue forward don't look significantly less compelling from an updated perspective.
What are those reasons? Obviously for the savings, though cost efficiency is only part of the picture. Campaign effectiveness and media transparency go hand in hand, and outsourced programmatic agencies may not be able or willing to provide the latter. With display, mobile and video widely traded programmatically, and other media channels growing fast, the case for running them all side by side on an in-house platform is a strong one. Better audience targeting, data control and integration of marketing and advertising also strengthen the argument.
Many of the challenges of going in-house are widely known: building an experienced in-house team and an effective technology platform, developing strategy, ensuring data governance. All these are vital, but there is another less-mentioned deal-breaker that all brands should bear in mind: the challenge of advertising safely online.
Highly automated digital advertising has brought enormous opportunities for brands, but also ushered in huge new opportunities for illegality, ad fraud and IP infringement. Pirated and unsuitable content is rife, and much of it is funded by unassuming brands whose advertising is easily hoovered up by unscrupulous operators.
Online advertisers that do not monitor their digital supply chains for unsafe sites and ad misplacement not only risk PR damage, they also unwittingly fund the criminal and fraudulent enterprises behind those sites.
Any brand taking its programmatic advertising in-house needs to know this and add it to their list of ongoing programmatic housekeeping tasks. If that sounds daunting, we'll break down what in-housers need, in three easy steps:
i. A dynamic list of high risk websites and publishers. This is to filter inventory and keep ads away from such risky publishers, including pirate, sexually explicit and disinformation websites. Note the 'dynamic' part. Static lists won't help, because many of these platforms – like pirate websites – move domains constantly to intercept your ad budgets.
ii. A post-bid monitoring solution. See where ads actually landed and establish which partner, affiliate or agent was responsible.
iii. Complementary brand safety tools for ad partners to use and protect your brand directly. Most brands aren't going to be fully in-house, at least to begin with. So they need their partners to be taking the same precautions as them.
Content piracy, and the ads that fund it, should be a major issue for brands taking digital advertising in-house. When advertising goes astray, it can bankroll organised crime, tarnish a brand, even bring the police to the door.
Illegal streaming sites, such as those that offer free access to live sport, use all kinds of tricks to stay ahead of the law, popping up moments before the live stream begins, or hiding on apparently legitimate domains. That in turn makes them exceedingly hard for advertisers to block. The success of their approach is demonstrated by the fact that their streams are invariably surrounded by blue-chip advertising.
Some might claim that cheap and cheerful linguistic brand-safety tools are up to the task of keeping your ad supply chain clean, but in truth, they are largely not fit for purpose. A dynamic list – one that constantly refreshes, based on never-ending trawling of the internet and its dark corners – is the only way to stay ahead of a criminal pirate fraternity that is noted for its shape-shifting cunning.
This being the world of technology, new frontiers are always emerging. Mobile, OTT and Connected TV apps are booming and legitimate streaming apps offer desirable new advertising opportunities for brands. But as the market grows, the number of illegal operators also swells, and our research indicates that brand advertising on pirate apps is already endemic.
Such violations are hard to track – in fact, our company White Bullet, which identifies and demonetises online IP infringement by removing ad revenue from pirate publishers, is the only service that monitors in-app advertising. Ironically, brands that took the reins of their own programmatic advertising for the sake of transparency can rapidly find themselves in some extremely opaque areas.