Secom® launched Good Routine®,its first private brand of dietary supplements
Secom® has launched its first private brand of dietary supplements: Good Routine®, a lifestyle brand, up-to-date, cool and fresh, a long-term partner for a healthy lifestyle, which focuses on prevention and puts people and their needs first. Good Routine® aims to become a part of people's good routine, to support them in adopting and keeping healthy little habits – such as dietary supplements – as a key factor in maintaining a balanced life.
Brandient is the creator of Good Routine® brand identity and strategy, and the Good Routine® launch campaign was outlined by Jazz Communication.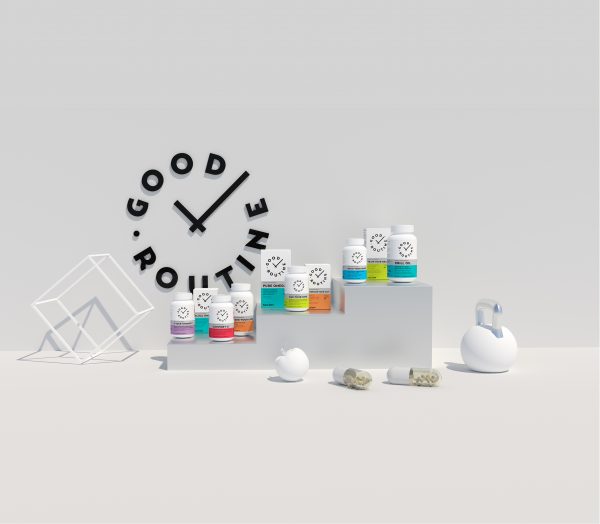 The clock is the main graphic element of Good Routine® identity and was chosen for its powerful symbolism and for the conceptual connection with the idea of ​​a (good) daily routine in terms of lifestyle. The identity refers to the concept of a disciplined rhythm of life, conscious and assumed, as well as to the idea of ​​a daily balance between activity and breaks. It is a simple, clean visual identity, with space for breathing and calm, as a much needed counterweight to the noise of life" (Adrian Stănculeț, Brandient Design Director)
"We launched a new brand of supplements, Good Routine®, in an already extremely active and crowded market. And the pandemic provided us with an even more relevant context to divert the focus from disease, problems and fear, to a perspective that consumers have already embraced – personal well-being and harmony. In the recent months, Romanians have discovered that it is neither impossible nor too difficult to slow down and fuel their well-being: their health, their relationships. We have all realized, more than ever, how important the routine of a healthy life is. And how easy it is to supplement the good in life every day. " (Diana Benko, Brand Activation Partner, Jazz Communication)
The idea of ​​Good Routine® launch campaign is focused on raising awareness of the need for good routines, surprising and celebrating all those people around us who want to create healthy habits, who want to continue to evolve and have a better life. This is the point where Good Routine® introduces a simple solution, but not only a product, but also a small gesture, a good routine proposal and a dietary supplement customized to the needs of their body.
People with good habits are already among us. You see them when you go to the park running at first light. You see them in the increased number of conferences about storytelling, about good parenting, about tolerance or self-discovery. You see them in the number of sales from sports equipment stores, in small organic farms or in tasteful guesthouses that have recovered the houses of the past. We tried to surprise them in a movie that is filmed at sunrise, in Bucharest, and edited on a remixed version of the well-known Romanian Poem by Enescu. The voice over is by a local artist and the result is a celebration of people who are in a pursuit for balance in a difficult time and place. Good Routine® is a Romanian brand, coming from a successful Romanian company, created with respect and love for people " (Valentin Suciu, Creative Partner, Jazz Communication).
The launch of its own brand Good Routine® is a natural step that Secom® takes after 17 years of experience in the  dietary supplements market, during which time the company was a trendsetter, an authority leader and had an authentic interest in innovation and was exposed to global best practices. The Good Routine® portfolio is differentiated by the unique mixes of innovative ingredients, created on Secom®'s own recipe together with Spanish producers which hold the most important international licenses and certifications in the category, which  confirm their quality, efficiency and safety. The products are available in approximately 2000 partner pharmacies across the country, in the 13 Secom® stores and on www.good-routine.com.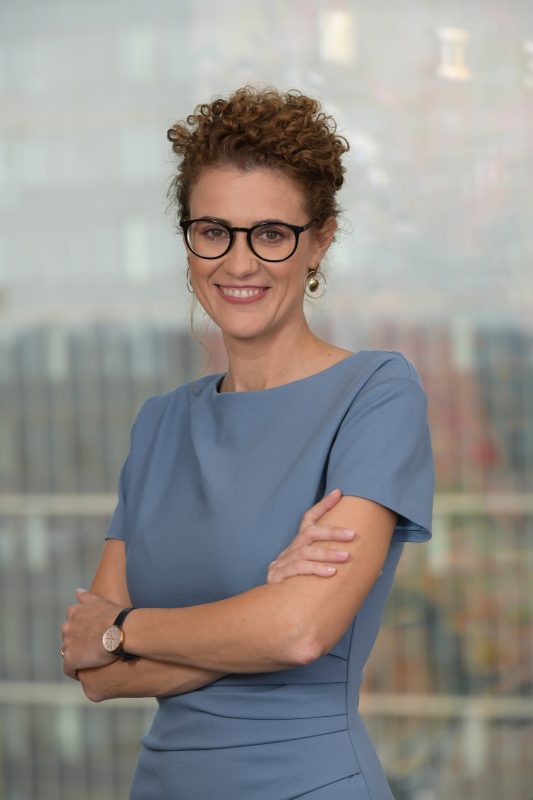 What we aim to do with this brand is to create a long-term relationship with each of our consumers. We know that the road to a harmonious and balanced life is a unique challenge for each of us, and Good Routine® can be that reliable friend who listens, understands and supports the good little habits, so important, not only through its products, but also through the area of ​​inspiration and information. (Cristina Pateșan, Good Routine® Business Unit Director)
The new private brand Good Routine® is launched through an extensive communication campaign implemented in almost all media – being supported by TV spot, radio spot, special media projects, digital activations, communication initiatives through influencers – and which will be tactically supported by product campaigns. Starting in 2021, the Good Routine® approach will also h a strong educational component, by launching the Good Routine® blog, which will provide concrete information tools and recommendations to support good routines once adopted.
The teams who worked on the Good Routine® launch campaign include:
Secom® Team:
Andrei Dumitrașcu – Marketing & Communication Director Secom®
Cristina Pateșan – Business Unit Director Good Routine®
Iulia Zainea – Senior Brand Manager Good Routine®
Flavia Florescu – Innovation & Scientific Support Manager Secom®
Luca Ciceu – Digital Manager Secom®
Alina Tătaru – PR Manager Secom®
Jazz Communication Team:
Valentin Suciu, Creative Partner
Paul Bratu, Senior Art Director
Andrei Antal, Copywriter
Andreea Siran, Copywriter
Diana Benko, Brand Activation Partner
Alexandra Mihuș, Group Account Director
Andreea Gîscă, Account Manager
Carmen Răduță, Senior Account Executive
Cristiana Andrei, Social Media Manager
Media Agency: United Media
Nicolae Stancu, Head of TV
Alexandru Stan, Media Manager
Cătălina Ciocîltan, Digital Strategy Director
Lavinia Buzi, Head of Buying
Oana Stoica, Senior Media Buyer
Music and Label: 2029 Productions
Producer: Marius Erhan