WPP CEO Mark Read named as a keynote speaker at World Out of Home Organization European Summit
WPP Chief Executive Officer Mark Read is to be a keynote speaker at the World Out of Home Organization's virtual European Summit on May 18. Read will be interviewed by WOO President Tom Goddard. The Summit will be hosted from London.
Mark Read has headed the world's largest advertising group since 2018. WPP creative agencies include Ogilvy, VMLY&R, AKQA, Grey and Wunderman Thompson. Under GroupM its media agencies include MediaCom, Mindshare, Wavemaker and Out of Home specialist Kinetic.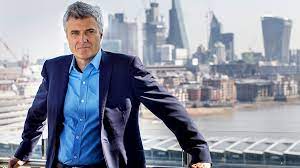 Under Read WPP is re-positioning itself as a "creative transformation company," combining creativity in all its forms plus media skills with vast expertise in business transformation, in particular helping many of the world's biggest companies with their ecommerce operations.
After graduating from Cambridge and gaining further qualifications from INSEAD and Harvard, Read joined WPP and became its CEO Digital from 2006-2015. He then spent a highly successful three years as head of Wunderman (now part of Wunderman Thompson) before becoming WPP CEO in 2018.
WOO President Tom Goddard says: "We are delighted that Mark will speak at the WOO European Summit. As head of WPP he is at the heart of the global advertising and media business and he also brings unmatched digital experience. It will be fascinating to hear his views on where Out of Home sits in an increasingly digital landscape.
"The European Summit is on course to have the strongest, most diverse line-up of speakers of any of our events. It's a fantastic start to our World Tour which will also include a similar event focusing on Asia and then Africa in early 2022."
The WOO event will be free to members, but non-members will also be able to register for a small fee. Non -members booking before April 30th will pay an Early Bird Rate of €100 Euros going up to €150 Euros after that.