Sune Sorensen directs emotional Mother's Day brand film for Nivea
Director Sune Sorensen and agency Publicis One Touch brings us a uniquely heartfelt story for Mother's Day – about moving back home.
One of many covid related results is that young adults have been forced to move back with their parents. In this story, Anna returns home and is faced with the difficulties of living with her mother at a time in her life, when she is trying to become an adult of her own. Juggling work, relations, and old habits, both Anna and her mom struggle to make their everyday come together in this honest and subtle portrayal of a complex mother-daughter relationship.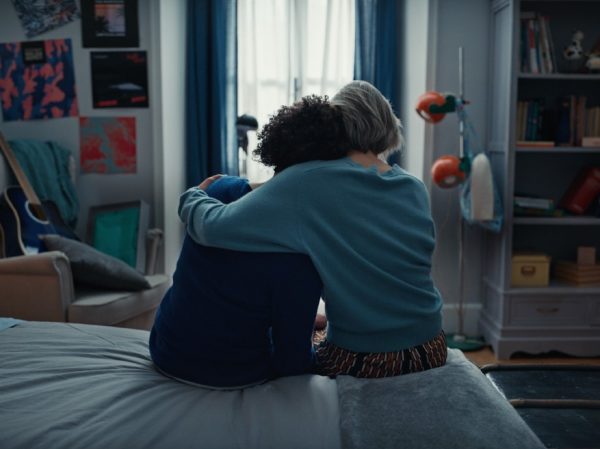 Director Sune Sorensen:

"I was immediately attracted to the inherent conflicts of the premise, both internal as well as external. A daughter, who wants to live her life independently and to whom it feels like a defeat that she has to move back home. A mother, who has her own life now and struggles to "speak the same language" or even understand her daughter's young adult needs".
London actors Hilary Hamilton and Melissa Lowe immediately stood out to Sorensen

"This is not an easy story for any actor, because we're constantly balancing on a knife's edge of "juvenile" or "rude" behavior, so we needed complex and amazing personalities. Someone we understand and like in equal measure – after all, Melissa is constantly pushing Hilary away because everything she does makes her feel like an adolescent, inadvertently making her act exactly like one. Meanwhile, Hilary is a modern mother, who has needs of her own but at the same time sees through her daughter's defense mechanisms and knows that one day she will need her – and she wants to be there, when that happens."
The campaign is part of long-term branding effort from Nivea and Publicis One Touch and unique in its emittance of products and the use of hit song "Skinny Love" by Birdy: "It's a great testament to the brand and agency that they want to tell a story without clouding the message in any way and with such respect for the subtleties and nuances of the narrative. For me, the agency and client bravery is obvious across the board – from the tone, choice of framing and film language, actors, and following through with a song we all felt perfectly completed the story – usually, filmmaking is a compromise. This didn't feel like one".

CREDITS
Director / Representation: Sune Sorensen – Director
Represented by AgentZoo – Martin Bardrum – MP / Agent
Production Rep: Paris, London, Berlin, LA.

DOP / Representation
Menno Mans – DOP
Represented by Melting Pot Agency
Vanessa Guissin – MP / Agent
Benoit Renaud – Agent

Client: Nivea
Vice President, Masterbrand & Communication: Tobias Collee
Global Director, Brand Communication: Alexander Kruemke
Global Digital Activation Lead: Mariya Decker
Agency: Publicis One Touch
Global Executive Creative Director: Axel Grimald
Global Creative Director: Denis Kakazu
Creative Director/Writer: Lucy Titterington
Designer: Finny Nguyen
Global Client Lead: Birgit Wilson
Global Account Director: Dan Ayers
Senior Account Manager: Sarah Redington
Global Digital Strategy Director: Kim Piquet
Global Planning Lead: Tanya Dernaika
Agency Producer: Giacomo Pandolfini
Production
Casta Diva Pictures – Rome & Milan
Fabio Nesi – MP / EP
Carla Solaro di Monasterolo – Producer
Mauro Calevi – Line Producer
Marco Castaldi – Production Manager
Set Designer – Francesco Cotone
Stylist Eleonora di Marco
Public Relations
Ditte Birk – International PR Manager
Casting UK
Hammond Cox Casting Ltd.
Michael Cox – Casting Director / MP
Charlotte Lancaster – Casting Assistant
Lydia McKinley – Casting Assistant
Talents
Hilary Hamilton – Jane (mom)
Melissa Lowe – Anna (daughter)
Post-Production
Casta Diva Post Production / Milan.
Editor
Luca Angeleri – Editor
Music
Title: "Skinny Love"
Written by Justin Verner for Bon Iver.
Original recording by Bon Iver.
Re-recorded by Birdy (2011)
Sound
Sonido Antro
Supervised and produced by Lucas Duque
Storyboard
Marco Letizia – Storyboard Artist
Credit ends.