Romania: New Moon takes over integrated communication for Cargus
Romanian full service digital agency New Moon became the integrated communication partner in Romania and region for Cargus, leader in courier services on local market.
The agency will develop and implement the integrated campaigns in the next 2 years, after it won the account following a complex pitch with aimed to shape a communication strategy and 360 creative campaign with focus on aligning brands narrative at the digital first world.
Cargus is the top courier company in Romania and one of the biggest players in the field. Starting 2019, Cargus is part of the Mid Europa Partners investment fund, one of the most active investors in Romania.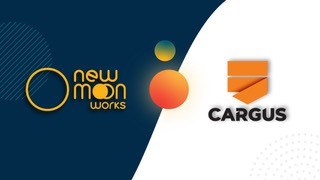 Andreea Gavrila, co-founder & Digital Strategy and Creative Director New Moon:

Associating with a partner like Cargus reconfirms our agency's mission and way of thinking, to align our clients' business objectives to the requirements of the digital economy. The pitch exercise matched like a glove to New Moon's typology, even since briefing stage. We knew from the very first moment that we have by us a partner that speaks the same language and is guided by the same marcomm vision, centred on consumer and relevancy, like us. The result was a process that motivated us to find creative solutions through which we connected a strong positioning to consumers' emotional universe, outside the category and strong enough to be translated in a long term communication platform. A team that delivered, as we say within the agency.
Andreea Radu, Marketing Director Cargus

We have full trust that the integrated and courageous approach of the New Moon agency will help us to reach our clients more efficiently and in a more meaningful way, starting each time from the real needs they have, but also to achieve our ambitious growth objectives and to be a reference in communication. We appreciated the creative, dynamic and digital focused direction, but also the emotion from the visuals. In fact, this is the definition of courier services – to bring joy to the client by offering an efficient service.