Léoda Esteve appointed Managing Director of Marcel
Marcel (part of Publicis Groupe) is proud to announce the appointment of Léoda Esteve as Managing Director, alongside Blandine Mercier and Benjamin Taïeb.
This appointment marks a new era for the agency, following the appointment of Youri Guerassimov and Gaëtan du Peloux as Co-Presidents.
Charles Georges-Picot, the former Co-President of Marcel, has left the agency in the capable hands of "six presidential hands." The President of Publicis Luxe recently moved to New York to continue developing the Group's international activities.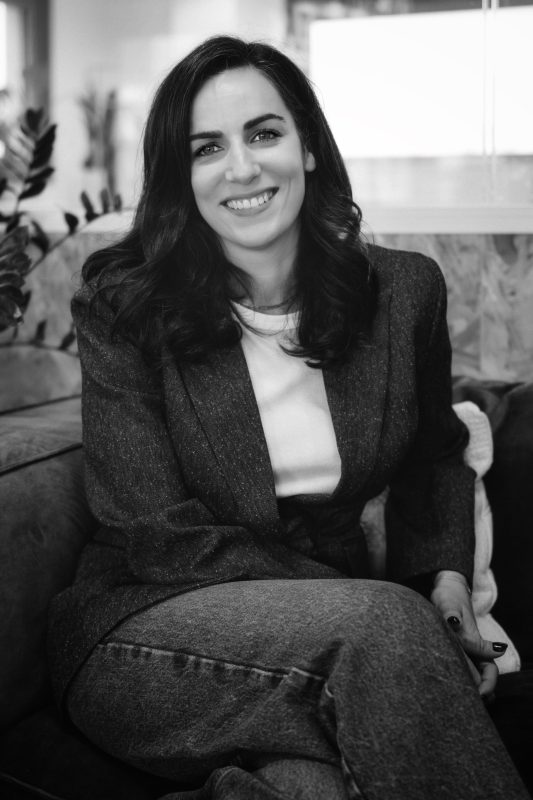 Léoda Esteve joins the management team and will contribute to the agency's continuous growth and the evolution of its unique model.
Léoda Esteve, a talent cultivated within Marcel for many years, has played a pivotal role in creating iconic campaigns for Publicis Groupe's creative gem. These include Intermarché's "Inglorious Fruits & Vegetables" and "Sugar Detox" campaigns, Meetic's "Start Something Real" saga, Spotify's "Listening is Everything" campaigns in France, and the repositioning of Transavia (Air France low-cost airline).
Currently serving as Co-Director of Strategic Planning and Head of New Business for three years, Léoda has contributed to the acquisition of significant budgets for the agency, including brands like Kiehl's, Lidl, Betclic, Coach, and Orangina. Her ability to attract new clients and manage the strategy for these accounts has strengthened the agency's position in the market.
A graduate of Celsa in Paris, Léoda joined Marcel in 2012. She expanded her horizons at Grey London in 2016 before returning to Marcel in 2018.
"I am delighted to welcome Léoda as Managing Director, alongside Blandine and Benjamin, all three of them having been part of the Marcel family for over 10 years. Léoda is a true professional, and her expertise and vision for our industry will be invaluable as we continue to evolve Marcel's agency model."
Pascal Nessim, Co-President of Marcel
"After many years of contributing to the growth of this agency that I love so much, I am deeply honored to join Benjamin and Blandine in the role of Managing Director. I am excited to be a part of shaping an agency vision that will keep Marcel as the unique, ever-evolving agency in which I have grown." – Léoda Esteve, Managing Director of Marcel
"Léoda's appointment, a pure Marcel talent, rewards unwavering commitment and recognized expertise. Her energy, freshness, and cross-cutting knowledge of the industry will enable the agency to strengthen the balance that makes it powerful: strategic accuracy coupled with creative excellence."
Youri Guerassimov and Gaëtan du Peloux, Co-Presidents of Marcel