Artefact 3000 strenghtens creative team with Anh-Dao Lépinaux and Jean-Christophe Royer
Artefact 3000 is thrilled to announce the addition of Anh-Dao Lépinaux as Social Lead and Jean-Christophe Royer as Senior Creative.
Anh-Dao Lépinaux, with a background of 4 years at Marcel as a Community Manager for brands like Contrex, Granola, Meetic (global), and Banque Populaire, later transitioned to independent work for 3 years. She collaborated with various Parisian agencies (Havas, VLMY&R, MediaMonks, Babel, Rosa Paris…) on brands spanning sectors such as FDJ, Samsung, Monoprix, Air France, DS Automobiles, and AXA.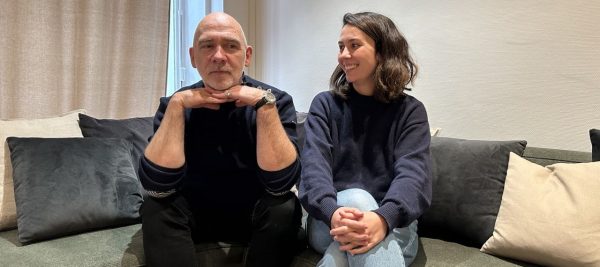 Formerly a Senior Creative at Publicis Conseil, Jean-Christophe began his career as a Copywriter at DDB, followed by roles at Young & Rubicam and Les Gaulois. He later served as Creative Director at BETC, Buzzman, and Rosbeef. Throughout his journey, Jean-Christophe collaborated with significant industry players, including Eurostar, Honda, Vinci, Peugeot, and Canal+. His standout work, the "The Bear" campaign for Canal+, received numerous international awards and was voted the best advertisement of all time by The Gunn Report.
"With the alignment of stars at the end of 2023, Artefact 3000 welcomes two prominent creatives. Anh-Dao reinforces our social media and content vision, complementing our existing team of social creatives, SMM, and DA. Meanwhile, Jean-Christophe, a multi-award winner whose creative feats have graced our TV screens and creative books, brings his creative expertise to our advertising and storytelling endeavors."
​- Fabienne Fiorucci Fouï, Creative Director of Artefact 3000
About Artefact 3000
​www.artefact3000.com — Artefact 3000 is the creative agency of Artefact.
Artefact 3000 is a future-friendly creative agency that blends creative talent with data expertise. For our clients, we see data as a powerful tool to build effective brand strategies and be creative across the consumer journey, from branding to performance. In our creative culture, we view the significant societal and technological changes in our world with a positive eye and love to play with them. In our organization, we work with today's tools and methods to ensure simplicity, speed, and fluidity in client relationships.