Dacia, most present auto brand in media in 2010
Dacia was the auto brand most present in Romanian press in 2010, followed by Renault, Mercedes, BMW, Ford, Volkswagen, Audi, Toyota, Ferrari and Opel, according to a study realized by Mediafax Monitorizare.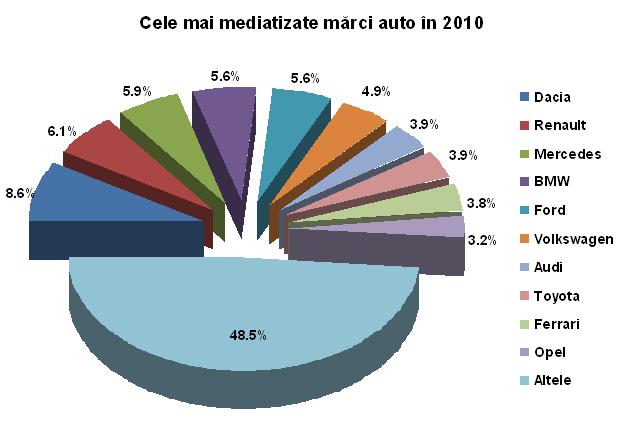 Together, the top 10 brands got 51,5% of the total number of 59,000 mentions in press, while the other 49 auto brands are sharing the rest.
Romanian national printed press generated 79% of the mentions related to the top 10 auto brands, followed by TV – 14% and radio – 7%.