PRbeta Conference to transform into first Communication Festival in western Romania starting 2020
At the 9th edition of PRbeta Conference in Timisoara, one of the most important events for creative industry in western Romania, the main focus was on the power of the people to collaborate and change, together, the way the things are working both at regional and national level.
During the conference, the organizers – Oltea Zambori and Cristina Putan – announced the launch of an agency dedicated to communication and production of cultural events and of an educational project involving both the academic and the private environment in shaping the future professionals in the field.
The newly announced agency, Blue Moon Agency, is managed by Oltea Zambori, which is handling it from the director chair. Oltea stated:
I am working, for over a year, to this new branch of services, that I called Blue Moon Agency. As actors in the actual cultural dimension, the understanding of culture and facilitating its communication is part of our responsibility; BMagency is focused on communicating cultural events, but takes care also of the logistic production part
The new agency already handles events like Sibiu International Theater Festival, Custom Resita or a part of the hospitality department from Electric Castle. It is also the communication consultant and strategist for events affiliated to TM 2021, like Moving Fireplaces from Prin Banat Association or the festival in : v z b l from Solidart Association, that will have its first edition in September 2019.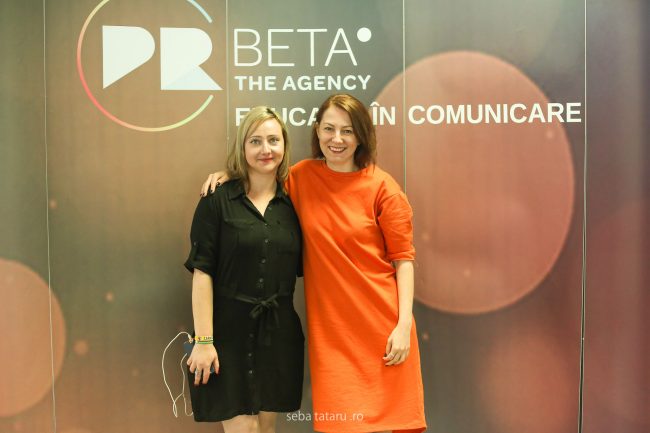 PRbeta Agency continues to build educational projects for the future professionals in the field.
PRbeta means education in communication. There are close to 10 years since we work together with students, teachers and representatives of companies in order to shape new generations of professionals. It was only normal to make this relation official. Starting autumn, we are preparing an educational project in which we bring together the academic and private environments in order to offer to young people both up-to-date information in a sector that changes extremely fast and the possibility to apply in real life what they learn. We are starting in Timisoara, but we aim, in maximum two years, to be able to replicate this model in all the big universities all over the country

Cristina Putan,

Director PRbeta Agency
Also, starting its 10th edition, scheduled to take place on May 14-15 2020, PRbeta Conference turns into the first PR and communication festival in Romania.
We wanted a lot to make a major change in our conference's structure and offer and we realized that all the communities we brought close to us during all these years since PRbeta exists deserve to be celebrated with a great product. We like to find new ways to get close to the people around us and to build together in the benefit of our craft

Cristina Putan & Oltea Zambori,

Co-Founders PRbeta