OnePlus works with best in class skateboarders in new brand campaign for Benelux
OnePlus, a global technology brand, has launched a new brand campaign in the Benelux. In a series of films and social media content, starring professional skateboarders Roos Zwetsloot (20), Keet Oldenbeuving (16) and Lore Bruggeman (18), the brand aims to convey the 'Never Settle' philosophy behind its products via the art of skateboarding.  
Created in collaboration with FCB Amsterdam and House of Sports, the film portrays the emotions of professional skateboarders evoked from falling and getting back up while always pursuing improvements on their journey to Tokyo. The campaign signals OnePlus' ambition to build a connection within the skateboarding community and use the activities to position itself as a brand that never settles.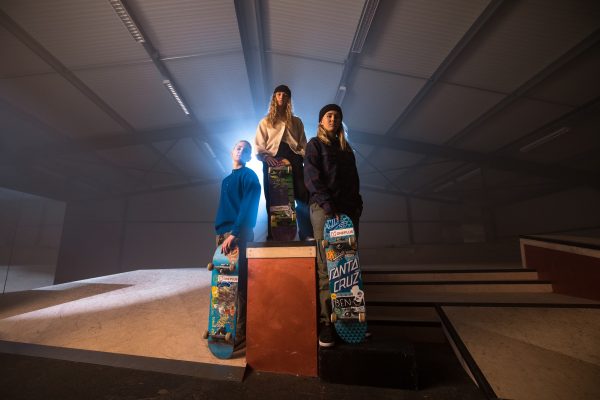 Dimitri Hubregtse, Creative Director, FCB Amsterdam explains: 

"We wanted to create a continuous story and searched for the perfect embodiment for what we believe Never Settle stands for, as well as a story that involves A days power in 15 mins.  So we came up with a story that involved the three best skateboarders in the Benelux, who show in 7 chapters what Never Settle, the online community and sharing of content means to them. With the help of Safi (Graauw, director) these 7 chapters show a mesmerizing, but still authentic night of skateboarding, powered by the OnePlus 8T."
The brand campaign goes beyond the creation of the emotional film. It also involves the sponsorship of the latest OnePlus products, in particular the OnePlus 8T, which serves as a lifestyle tool for the skateboarders to film every slide and flip in order to look back, improve or share their performance.
Kate Parkyn, Associate Marketing Director, OnePlus Europe, says:

"As we're pushing (technological) boundaries, we want to connect OnePlus to the skateboarders and inspire each other towards the best of our capabilities. Focussing on performance, while constantly improving ourselves. Together, we'll Never Settle."
The 'Never Settle' brand campaign is the second campaign by FCB Amsterdam since the agency won the international pitch for OnePlus. This summer, FCB Amsterdam launched the successful Art Heist campaign which involves an intensive hunt on Instagram in search of the thieves and the four Vexx customized OnePlus Nords to reach a young and creative generation.