Ogilvy Social.Lab Amsterdam wins global pitch for the International Volleyball Federation
The International Volleyball Federation (FIVB) has selected WPP's Ogilvy Social.Lab as its lead strategic and creative agency to run its global brand communications and global media strategy and planning leading up to the 2022 Volleyball World Championships – after a pitch between 17 agencies, including London's Saatchi & Saatchi and AKQA (soon to be AKQA Group).
The multiyear brief includes positioning, brand strategy, design, digital and social communication – and the creative development of several campaigns and the attached media buy – leading up to the FIVB Volleyball Men' and Women's World Championships 2022.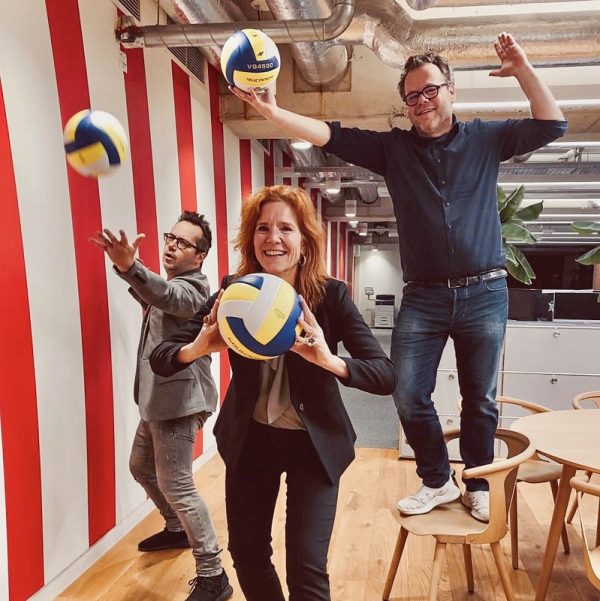 With over 770 million fans across the globe, Volleyball is the No.2 most popular team sport in the world (tied with basketball, finishing only behind football) according to Nielsen consumer research. It's also a sport with an ongoing commitment to gender equality and family, where 84% of fans have a strong interest in both men's and women's volleyball, making it the world's most gender equal sport. In fact, the highest paid volleyball player in the world is a female athlete.
Despite the sport's global popularity however, there is still significant potential to unlock. This is exactly why the FIVB set out a pitch to 17 international agencies this summer, with the ambition of turning volleyball into a worldwide brand.
The FIVB Secretary General Fernando Lima says:

"The FIVB is excited to be working with Ogilvy Social.Lab as our lead strategic and creative agency to promote our sport on the road to the FIVB Volleyball World Championships 2022. Our ambition is for this prestigious competition to be the most popular and engaging event of 2022 on court, in the stands and digitally. Volleyball is played in every continent by players of all ages and backgrounds and is one of the most loved sports in the world with hundreds of millions of passionate fans. However, we know that the potential of volleyball has no bounds, so through this strategic partnership we will further explore this incredible potential."
Ogilvy Social.Lab has won the global business after an entirely online pitch process, where the chemistry meetings, brainstorm sessions and presentations all took place over video calls.
Executive Creative Director, Tolga Büyükdoganay, says:

"It's a once in a lifetime opportunity to create a new brand for a sports category – rather than making a campaign for a sports brand. We applaud the FIVB's creative bravery and ambition and we can't wait to help reimagine all forms of communication around volleyball and its Championships."
Founded in 1947 in Paris, the FIVB is now headquartered in Lausanne, Switzerland. Affiliated to 222 National Federations, the FIVB is one of sport's largest governing bodies, promoting all forms of volleyball through the World Championships and other FIVB competitions. The FIVB Men's Volleyball World Championship 2022 will be held in Russia, while the women's edition will be staged in the Netherlands and Poland.
London-based Fifty Digital will be working alongside Amsterdam's Ogilvy Social.Lab to underpin the campaigns with social activations. Fifty Digital is a digital and social media agency working in sponsorship and sport.
Ogilvy Social.Lab is a creative agency united in a single cause: making brands matter in today's complex, noisy and hyperconnected world.