Ogilvy Paris Adds Jonathan Baudet-Botella to its Creative Talent Roster
Ogilvy Paris is pleased to announce that Jonathan Baudet-Botella has joined its creative talent roster as Art Director.
Jonathan started his career in web design before joining BETC where he has just spent eight great years prior to landing at Ogilvy Paris. His love for visual arts and design details has assisted him well in concepting and crafting a wide range of films, activation campaigns & digital experiences for major French and international brands such as: Air France, Citroën, Sephora, Louis Vuitton, Audemars Piguet, Bouygues Telecom, Canal+ and Schweppes. He is the Art Director behind such industry-leading, multi-platform campaigns as: Lacoste Save Our Species and Crocodile Free— which was awarded 12 Lions (Gold in Design & Brand Experience, Silver in PR and Brand Experience & 8 Bronze), 5 Gold at Clios, 8 D&AD Pencils and the Green Pencil at The One Show (only 1 recipient per year receives this prestigious award), Shark, Lovie, LIA…; campaigns Cinema to Go for Air France; The Ad Filter for the D&AD; and, just recently, Bouygues Telecom Keep on fallin'.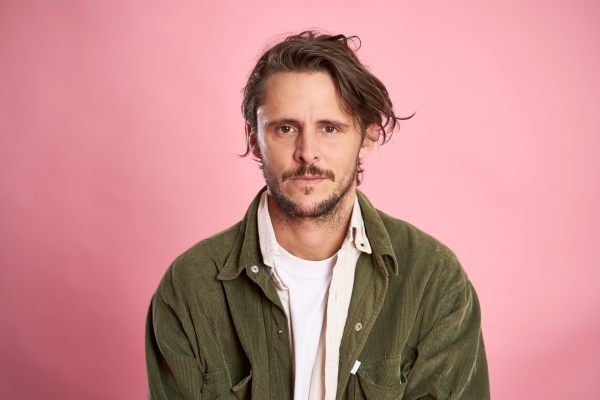 Shared Matthieu Elkaim, CCO and co-President Ogilvy Paris: With more than 15 lions to his credit in multiple categories, Jonathan will bring to Ogilvy his keen sense of craft, big international ideas, with a media agnostic vision.
Ogilvy inspires brands and people to impact the world. We have been creating iconic, culture-changing, value-driving ideas for clients since David Ogilvy founded the company in 1948. We continue building on that rich legacy through our borderless creativity—operating, innovating, and creating at the intersection of talent and capabilities: our experts in Public Relations, Growth & Innovation, Advertising, Health, and Experience work fluidly across 132 offices in 82 countries to bring forth world-class creative solutions for our clients. Ogilvy is a WPP company (NASDAQ: WPPGY).
Ogilvy Paris was named third best European agency of the decade at Cannes Lions Live 2020, with client references including: Accor, Aldi, Allianz, Ardian, Avène, Bacardi Martini, FM Logistic, Bill & and Melinda Gates Foundation, Ford, IBM, Interbev, Instagram, Kéolis, La Laitière, Klorane, MediaPro, Milka, Nestlé Nutrition Infantile, Philadelphia, Stimorol, Trident, Herta, Vittel, Panzani, Perrier, Piaget, The Coca-Cola Company, Dove Hair Worldwide, UPSA.