Florina Zamfir (g7 WaveCrest): "We expect to see more often the case in which we do retail design for clients in the Nordic markets"
Romanian g7 Marketing, player in the Retail Marketing sector, announced the merger with WaveCrest Group, leading European shopper marketing & experiential agency, embarking on a journey to create the next-gen brand amplification agency. AdHugger talked with Florina Zamfir, Country Manager g7 WaveCrest (former CEO g7 Marketing), and found out more details and behind the scenes info.
When did the idea to join WaveCrest Group come and why?
Our relationship has a bit of history to it. We have been working with WaveCrest for about 4 years now. We first met through the European Field Marketing Association (www.efmp.com), a think tank built by European independent agencies, in which both g7 and WaveCrest are long-standing members. EFMP was designed as a forum in which like-minded agencies can get together, share best practices and find common projects to work on.
This is precisely what we, g7 and WaveCrest, have done with the real-time field reporting tool SaleMate, a martech project kicked off in Denmark. Working on this, we've discovered that our teams have good chemistry, hence we had a solid starting point to expand on.
Who initiated the process?
WaveCrest started a consolidation process in the Nordic markets, beginning with the merger of Danish agencies Brandiators and Gorm Larsen in 2019 and followed by the addition of the Finish agency Harva Marketing in 2021. For us, I would say it really was an organic process. During our interactions, we felt like we share the same vision regarding many aspects of the business.
What role does tech play in marketing? What does retail marketing look like in an omnichannel world? How do we retain talent in the agency? We had similar answers to these questions. So, in 2021, an idea emerged: joining hands makes all the sense, both for g7 and for WaveCrest. We've expedited the due diligence process and within a couple of months, the deal was sealed.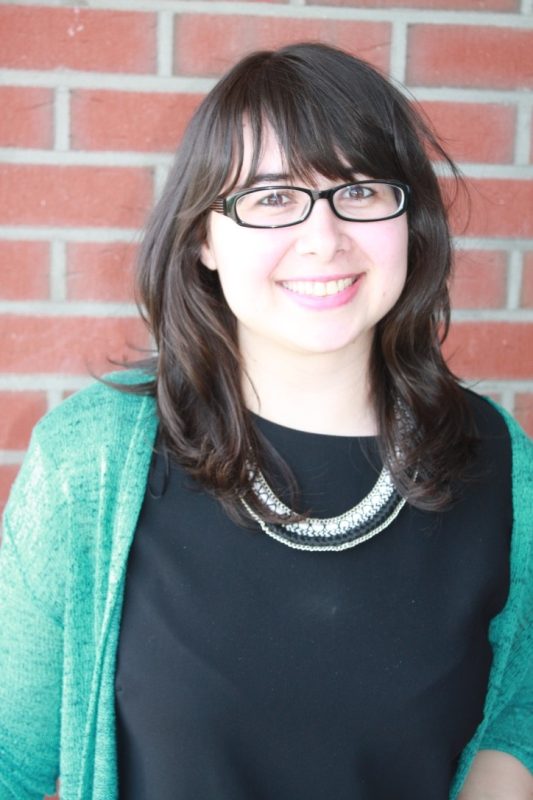 What represents for you joining the group?
It is a nice sign that the focus we've had over the years to build a sustainable business, that upholds values and fair principles pays off in the long run. We don't look at it as a turning point in the history of the agency, but rather as a natural progression, probably similar to the moment when g7 moved its headquarters from Cluj Napoca to Bucharest. At that point, the agency became relevant on a national level, and we expect that, through this development, it to become the near future relevant also on a European level.
What have they requested from you?
Nothing out of the ordinary. Just the usual things you would expect from a partner: transparency, open books for due diligence, commitment to a shared vision of the future, and alignment in terms of culture and values. Meeting the team was a must, as people are important in both our agencies. Also, WaveCrest's leadership wanted to be present and active in the all-hands meeting we held with the g7 team to announce the news.
What did you request from them?
Pretty much the same things as mentioned above. It was a merger, not an acquisition, so, we also needed transparency and alignment on intangible assets, like vision and culture. But, prior to moving ahead with the deal, we've had a working visit in the Nordics, to meet the team there and see first-hand how they handle things. It wasn't a request per, but a given, that management, in any country we operate, will remain local.
Where do you see your collaboration going in the next years?
First, we're looking for seamless integration of our teams, culture, and capabilities. The areas in which we complement each other are very clear. WaveCrest has advanced capabilities in large-scale brand activation events, and retail management, while g7 is a powerhouse regarding retail design and retail communication.
Going further, we are excited about bringing to life a model for the next-generation brand amplification agency. Built on a clear set of values, a deep understanding of the modern retail ecosystem and omnichannel consumer journeys, and a tech stack to match this vision. That's one reason why the tech space is a priority for us at the moment and we work towards transforming our solution, Platform.IO, into a comprehensive suite of digital tools for field management, eCommerce, and omnichannel.
In terms of coverage, at the moment we are in discussions with a series of other agencies to join WaveCrest. Thus, we expect in the next years to be present in more than 5 countries, with a line-up strengthened not only with field experts but also with additional creative and software development talent.
How will things change in the agency and why?
For the moment is business as usual. We are continuing to service all of our clients, in all business areas and all geographies, with the same team. For the future, the merger with WaveCrest opens a lot of new "doors". New opportunities, both for our clients and our team. Our employees will benefit from increased know-how exchange, through joint workshops or short-term placements and from increased job mobility, through an intra-group jobs marketplace and the opportunity to access new positions in newly established Excellence Hubs.
Our clients will benefit from the added expertise of a pan-European agency with 30 years of experience in the Western markets and they will also be able to tap into a competitive advantage: the digital solutions within WaveCrest, custom-built for the retail marketing industry. Also, we expect to see some interesting developments on the New-Bizz front, either from local brands wanting to expand their footprint beyond Romania's borders or from international brands that want to tap into Romania's capabilities when it comes to creative work, project management, and production services.
How is the retail marketing industry in Romania, in your opinion?
I feel like there is a lot of stuff happening recently, consistent with a maturing industry. The fact that we see mergers and alliances popping up, bringing together significant players in the market, is a telltale sign of a consolidation trend, supported also by the disappearance of small-scale agencies during the challenging years of 2020 and 2021.
Also, the fact that access to Human Resources, in the form of temporary work, (thinks promoters, brand ambassadors) is not anymore a given, these people are increasingly more difficult to recruit and retain, points to a shift in retail marketing, from an opportunistic and transactional view of retail marketing towards a professional, long term perspective, consistent with brand building.
Due to our participation in EFMP (www.efmp.com), we've seen this trend unfold in the West in the past decade and we were expecting it to hit our market also at some point. We've prepared for this moment for some years, and it seems like the moment has come now.  
What would you change about it?
For the market to have a long-term view, it needs to revisit the trust issue. You can't build trust between clients and agencies if the de-facto operations are run on a project basis. You can't build trust if you invite 10 agencies in a pitch as a client, and you can't build internal trust if you, as an agency, jump head first in any pitch request handed out to you. There is a need for clients to better understand their objectives and requirements and for agencies to better understand their employees and their capabilities. Only then pitches will start making sense.
You said in the press release 'WaveCrest and g7 proved to hit it off on multiple levels, working together on client accounts and joint-development projects. Can you give us some examples?
Sure. As early as 2020 g7 has been working as a creative partner with WaveCrest, mostly in the space of 3D retail environments and in-store visibility, for clients in the Consumer Electronics industry. Even earlier than that, starting with 2018, g7 started using WaveCrest's Salemate field management platform (www.salemate.pro) on day-to-day operations and contributed to the development of the software, mainly in the area of temporary work management.
WaveCrest is the leading agency in the Nordics, covering Denmark, Sweden, Finland, and Norway combining creativity, execution, and proven results. How will its expertise be a catalyzer for your teams? Will there also be internal training and opportunities for working on regional and global accounts?
We will be working straight ahead in international teams for projects where our expertise is complementary. For example, we expect to see more often the case in which we do retail design for clients in the Nordic markets. At the same time, we are already bringing people on board for projects we are developing in Romania, in the space of Event Management and Inbound Marketing.
So, a lot of know-how transfer will happen through direct cross-markets work. On top of that, the newly established Excellence Hubs for our core capabilities have the potential to be real catalyzers for skills growth for the entire extended WaveCrest team.