Romania: ThinkDigital will elaborate and implement the social media strategy for European Parliament elections
Romanian ThinkDigital won a pitch to elaborate and implement the social media strategy for the European Parliament – Liaison Office in Romania for the elections on May 26th.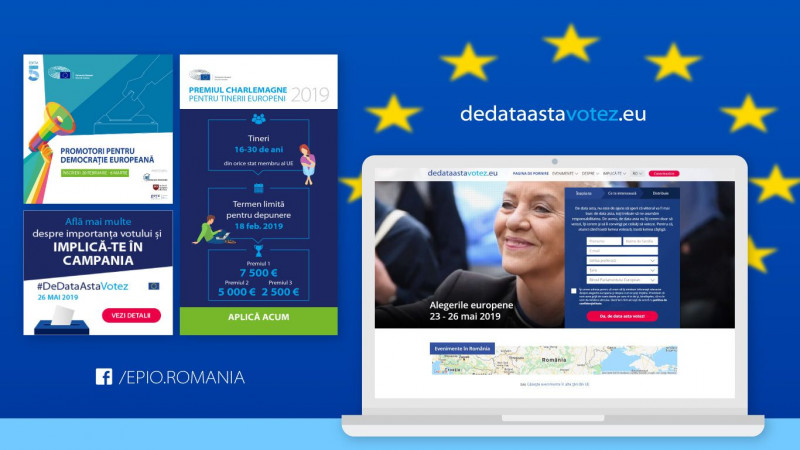 ThinkDigital will support the Romanian EP Liaison Office in handling the communication activities via its social media accounts (Facebook, Instagram și Twitter), with focus on implementing the communication strategy for the euro-parliamentary elections.
First of all, the communication will aim to educate the users in social media over the role and actions of European Parliament. To understand the importance of the vote on May 26th, one must understand to what this leads, what are people Romania sends to Bruxelles or Strasbourg do for you exactly. Obviously, our communication actions do not insinuate the directing of the vote towards one or another political party, but we want people, no matter they option, to vote

Alex Visoiu

Head of Strategy & Creative ThinkDigital 
The campaign will take place until the end of May and will include a mix of tactical activations which will result in an active presence on the social media channels of the institution and amplifications in digital media of different actions from European Parliament. One of the main elements of the campaign is the website DeDataAstaVotez.eu.
The Liaison Office of European Parliament in Romania has the mission to inform the public over PE's activities and about European Union's policies in general. European Parliament has 28 offices in the member states' capitals and 6 regional antenas in big cities, other than capitals, in the big member states. In Bucharest, EP's office was opened in January 2006.
ThinkDigital team to work on the account includes: Monica Măndoiu (Sales Manager), Alex Vișoiu (Head of Strategy & Creative), Victoria Damian (Account Manager), Mihai Vasilescu (Copywriter), Lucian Olteanu (Art Director).