Potato chips crunching used by Lay's Chips to activate YouTube subtitles
In their newest campaign, Lays Potato Chips have released a plug in for Google Chrome that detects the sounds of crunching chips and automatically turns subtitles on for the YouTube video you are watching.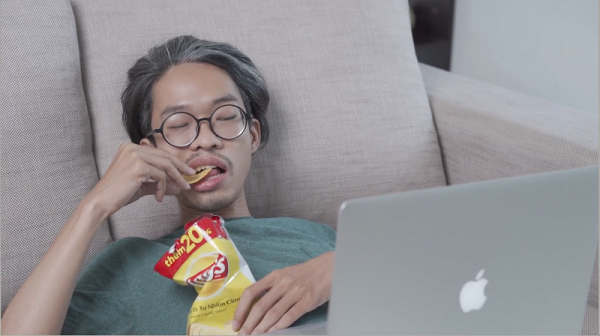 The creative agency, Happiness Saigon, an FCB alliance, knew that people love to snack while they're watching their favourite Youtubers, but when you're crunching and munching it can be hard to hear the audio. And Lays is the crispiest chip of all.
To solve this problem, and make the video watching experience better for everyone, Crispy Subtitles was the answer. 
The team trained an AI on 178 hours of crispy chip crunch sounds gathered from around the world, to create a one-of-a-kind plugin which is able to detect and activate subtitles from the second it hears a crunch, so viewers can snack without missing a single thing.
This revolution in snacking is available for free on the Google Chrome store globally.