World Out of Home Organization's global #OurSecondChance hits 40,000 digital screens with estimated media value to date of US$40m
The World Out of Home Organisation's #OurSecondChance campaign has appeared on more than 40,000 digital screens worldwide, making it comfortably the world's biggest all-format digital Out of Home campaign ever launched.
The rate card value of the media space provided, is estimated at US$40m to date, way ahead of the original US$25m estimate. The campaign concludes on September 30.
Among the biggest markets to embrace the campaign are China, Germany, and Australia.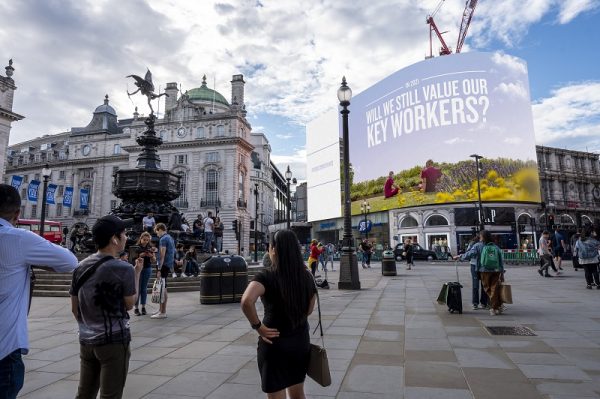 The campaign which was originated by creative agency New Commercial Arts and distributed globally by Grand Visual, reminds people of the positive initiatives to emerge from the Covid-19 pandemic, as gradual recovery takes hold.
So far, the campaign has appeared in 60 countries and on every continent worldwide.
WOO president Tom Goddard says: "we hoped #OurSecondChance would have a major impact but its reach – it was ubiquitous – and the positive reaction from the public worldwide has exceeded all our expectations.
"Again, we would like to thank all the wonderful Media Owners and Out of Home Associations around the world, for their fantastic efforts and incredibly generous support. This campaign has demonstrated how powerful OOH is in reaching mass audiences very efficiently in all corners of the world."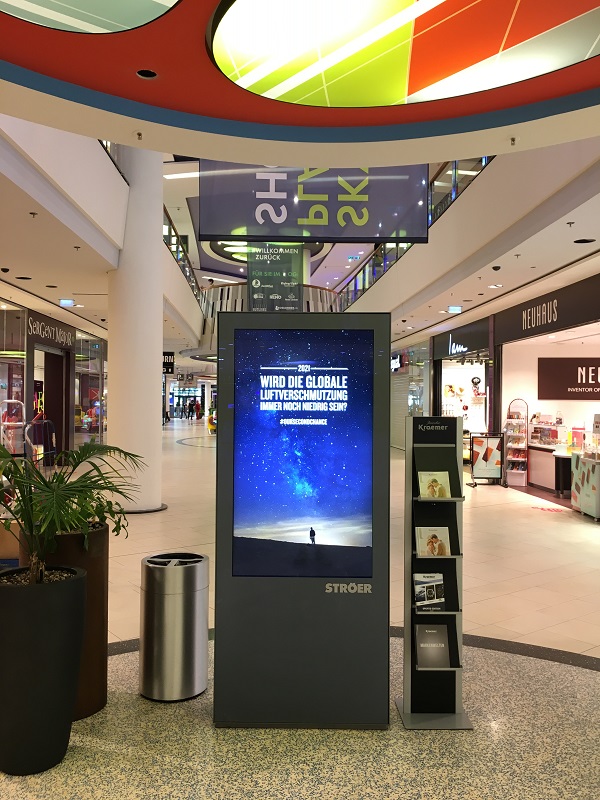 New Commercial Arts CEO James Murphy says: "This was a wonderful opportunity to showcase our work in a medium we love on a global stage. The response and support from the global Out of Home industry and media community has been amazing."
Grand Visual CEO Neil Morris says: "Out of Home has been promoting its global reach and capabilities for some time now and #OurSecondChance is hard evidence that activating a global campaign is entirely achievable and delivers incredible scale."
The World Out of Home Organization is the only global Out of Home Association, working to promote and improve the OOH industry on behalf of its members. Board members include the major International companies  – JCDecaux and Clear Channel – as well as Ströer, Pikasso, and more recently blowUP media, OUTFRONT Media from the US, oOh!Media from Australia and Selvel One from India as well as OOH associations, the OAAA in the US and Alooh from Latin America.
Membership is open to all companies who operate in the OOH sector and, as a non-profit Organization, funds are reinvested in industry issues such as research and the annual international congress. WOO is a member of EASA and ESOMAR in Europe, as well as a founding member of ICAS, and actively works to help the membership with legislation issues within their own countries as well. It also aims to lobby for Out of Home advertising with authorities, international organizations, opinion formers and other elements of the communication media.